AIC Campus offers the only European MBA in Sri Lanka with 5 specializations
View(s):

If you are looking for a challenging career in Business and want to obtain a quality European Postgraduate Business qualification your time has come. AIC Campus in collaboration with IPAC School of Management in France for the first time in Sri Lanka offers the Master of Business Administration (MBA) in Sri Lanka at the state-of-the-art AIC Campus by a panel of eminent lecturers who have academic and industry experience in their respective field of study. The MBA Programme offered at AIC Campus has unique and multiple specialization options including Business & Entrepreneurship, Digital Marketing and Communication, Sports Management and Assets Management.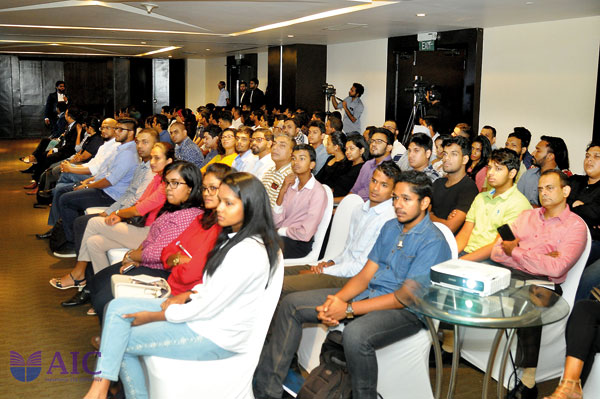 MBA should not be just a paper qualification. Theory based mass class MBAs in Sri Lanka does not contribute towards the real MBA concept. An MBA is supposed to make you well connected with the industry and the influence factor of the MBA is based on the number of people that you get to know / connected during the study period.
They should be at a higher level in career and society for such influence.   AIC Campus offers you the only experience based MBA in Sri Lanka. The industry forums with Business Leaders , US and Europe Internship / Study visit will make you well connected and make you "Rank No.1" both in LinkedIn and in real life.
Why MBA at AIC Campus? Top 14 Reasons to choose.
One and only European MBA programme in Sri Lanka
Students will get the MBA directly from IPAC Business School
Real life practical oriented programme
Only European MBA with 5 Specialisation options in Sri Lanka
UGC Recognized degree programme
Most affordable course fee with flexible payment plans, access to education loans and interest free payments.
Recognized by the French Ministry of Higher Education
Recognition globally & locally
Only programme to obtain Europass
Overseas employment benefits in 27 EU countries.
Higher earning potential
Faculty of industry Experts
Build a powerful business network
Flexible class schedules with block mode basis as only once a month lectures.
This 18 months MBA programme aims at candidates who have a Bachelor's degree or equivalent professional qualifications such as the CIM, CIMA, ICA, ACCA, SLIM, ABE, IBSL, BCS, PQHRM or BIT.
With AIC Campus the students have the unique opportunity to complete the UGC recognized university degree in Sri Lanka and also gain employability overseas upon completion with the support of the validation called the "Europass" a European Union initiative to increase transparency of qualification and mobility of citizens in Europe. It aims to make a person's skills and qualifications clearly understood throughout Europe.
The Master of business administration programme approved by the French Ministry of Higher Education and also recognized by the University Grants Commission (UGC) in Sri Lanka. The theoretical knowledge is provided by a highly qualified and industry experienced team of lecturers. By the time students graduate form the programme they will be far ahead of their peers in terms of knowledge and employability. Also the cost is 70% lower from studying for foreign countries such as Australia, UK, USA, Canada or France.
About IPAC Business School
IPAC School of Management is a well-established and French Government approved leading specialized business school having five campuses throughout France. Well known for their quality and Career oriented programmes in undergraduate and post graduate studies in France as well as Europe. The IPAC School of Management grants degrees in marketing, communication, management, business administration, international business, tourism, and entrepreneurship. IPAC also considered as one of the leading business schools in the European Union awarding globally recognized business qualifications. IPAC is one of the first institutions to participate in the ERASMUS (European Region Action Scheme for the Mobility of University Students).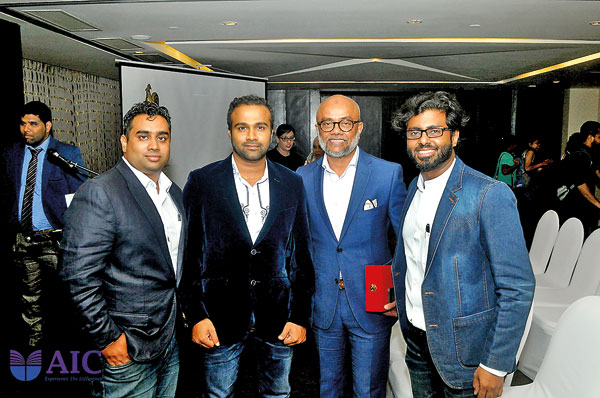 About AIC Campus
AIC Campus is a Member of the IMC – AIC Education Consortium, a leading transnational education service conglomerate established with a vision to provide total higher education solutions under one roof. AIC Campus has partnered with a consortium of international universities including ESIGELEC Graduate School of Engineering (France), Montpellier Business School (France), IPAC Business School (France), James Cook University (Australia), Deakin University (Australia) University of West England Bristol (UK) and National Technological University of Belarus, which are recognized locally and internationally. AIC Campus offers, Global University Foundation Programs, Global University Transfer Programs, Degree Completion Programmes in Civil and Mechanical Engineering, International Business and Marketing and Direct Placements to leading Universities.
Admissions for 2019 intakes have opened now, therefore suitably qualified students are encouraged to directly contact AIC Campus for admissions and inquiries.
AIC Campus Colombo
– 076 5 779 779
No. 154, Havelock Road, Colombo – 05.
AIC Campus Kandy
- 0777 23 00 33
No. 21, Srimath Kudarathwatta Mawatha, Kandy.
AIC Campus Negombo
- 0759 66 64 44
No. 349/2, Main Street, Negombo.