Faces and the stories they tell
View(s):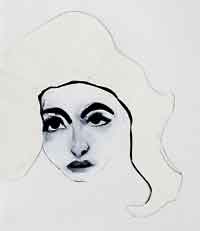 Fabienne Francotte's pieces ask questions about the face and the stories they tell. What layered histories, contexts and experiences live on a person's face? What stories live beyond it?
"It's Like Someone Took My Soul", an exhibition of the recent work of this Belgian artist, is now on at the Saskia Fernando Gallery.
These works are at once memorials and tools for reconfiguring the notion of what memory can be. By exploring how we remember in the form of transient experiences that manifest in the faces of individuals, Fabienne's portraits chart a complex path through "an interior human world, at times disturbing, but always beautiful."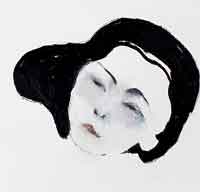 Her people are everyday and anonymous. Through them, she communicates the conflicting issues in Sri Lanka today:  school and education, dreams and weddings, sex and business, silence and fear, courage and dedication, as well as religion and tolerance.
Fabienne's works begin intuitively, "the first line on the paper searches for the image" and a strange connection occurs between "memories and spontaneously drawn lines." For Fabienne, "memories are important.  They highlight our identities.  They remind us who we are. They define us as individuals." Thus the canvas becomes a field for exploration and remembrance, where years spent "developing photographs, gluing these into albums, collecting postcards, writing letters, leaving stains and texts in almost 35 notebooks and diaries come out all at once."
The exhibition is open to the public until March 8.