Letters to the Editor
View(s):

LG polls a reflection of people's disgust

I think everyone is surprised by the outcome of  the recent Local Government elections. No one expected the Pohottu party to gain so much ground – not even the leaders of that Party.

This is mainly because the normal voters have withdrawn into themselves and have not openly talked about or protested about the sufferings that they have been undergoing. This is the first opportunity they got to express their deep disgust at what was happening to them. They had to put up with a lot of labour strikes and public protests that had been going on without any control.

The recent Railway strike was a hindrance to many schoolchildren attending their public examinations (who were sitting for their  O/Levels). This exam is very important for them and they sit for it after undergoing a lot of  stress.  Although the Transport Minister declared the Railways  as an Essential Service he failed to take any action against the strikers.

The SAITM protests by the doctors is another instance.  These strikes affected a lot of poor patients.  The Government should have declared the Medical Service  as an Essential Service and kicked out all the doctors who violated it.

A recent march from Kandy to Colombo by opposition parties also inconvenienced  commuters on the Kandy Road.  These are just a few instances of  the many protests that took place regularly.

The salient feature of all these strikes is that the citizens suffered in silence. No one talked on their behalf.  Politicians did not even notice their suffering.

Nothing is done to safeguard the interests of  the citizens.  The President seems to have taken control of all the decisions that should be made by Ministers. Even the Prime Minister does not have a say in these matters.  During J.R. Jayewardene's regime a whole bunch of Air Traffic controllers were kicked out because they violated an Essential Services declaration and it put an end to the unfair labour strikes that affected the people.

Don  Via email
---
Puttalam Booruwa can survive on this untapped diet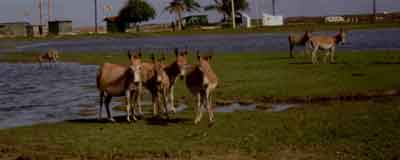 Your story about donkey extinction (Padma Kumari Kankanamge, "'Puttalam Booruwa' on verge of extinction", February 18 ) reminded me that those on the Kalpitiya peninsula have an alternative source of nutrition. Species of Salicornia and Suaeda, known collectively as Omari Keera (Tamil Umari Keerai), grow extensively in the saline soils close to the lagoon. The booruwas often can be seen eating these succulent plants.
Scientists overseas have done extensive research on these halophytes, particularly in reference to their use as sources of food and pharmacological substances. Its oil can be extracted, the residue making for excellent animal fodder. Ferulic acid, found in Salicornia brachiata, can be used to fight leukaemia.
Salicornia (known colloquially in English as "Samphire") is considered a delicacy by European chefs. Its commercial production is in its infancy, which means that Sri Lanka has a good chance.
However, government interest in these potential money-spinners has been extremely low. The Kalpitiya peninsula is seen merely as a spot for wind farms and tourist resorts.
The powers that be need to understand that "development" does not mean merely large infrastructure projects or super-hotels. Ecological concerns are not necessarily a barrier to development, but should shape the direction taken by development. The Puttalam Booruwa should be thriving on its peculiar diet, not on the verge of extinction.
Vinod Moonesinghe  Via email
---
Get rid of the old and corrupt and bring in young professionals to parliament
Parliament needs a thorough clean-up. All the old and corrupt must be thrown out. Professionally qualified young men and women must be voted into parliament. They should not align with any of the political parties.
These young men and women would guide Sri Lanka to its former glory and make right all that has been destroyed by former and present regimes.
For nearly 70 years, since we achieved freedom, the ruling political parties have done maximum harm to this country. Once we had a stable economy, a rich culture, excellent system of education, and a law abiding society. Today Parliament has become a breeding ground of the worst type of corruption. People have  little or no confidence in them. Of course, they do come together over matters that generate kickbacks– 99 year leasing of national assets like airports, sea ports, railways, expressways etc. Very soon our national treasures such as the Sinharaja rain forest and Parakrama Samudra and Thisawawe reservoirs too might face this same plight.
Wilson  Ambalangoda
---
No mention of her well known grandparents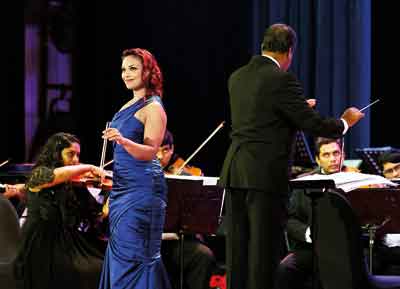 I was sad to see that all the newspaper articles about Danielle de Niese fail to mention her grandparents, Estelle and Douglas de Niese.
They were well known performers in the music scene here in Sri Lanka in the '50's and '60's. I would think that at least some of Danielle's talent  would have come from this dynamic duo.
Barbara Robbins  Rajagiriya