Start your American University Degree at ANC after O/Levels and A/Levels
View(s):

An American university education is undeniably one of the best and most affordable international options for students in today's globally competitive world. This is a matter of fact, not one of opinion and both students and parents must be aware of the factors that make this so. Never before has your path to success been so clear.

EDUCATION EXCELLENCE

American Higher Education offers the best in global education excellence.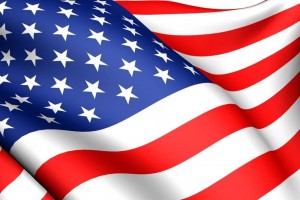 In reputable international rankings ranging from the UK's Times Education Supplement to US News & World Report and Newsweek, American universities are preeminent. The Times (UK) 2012-2013 World University Rankings places 4 American universities in the World's Top 5 Universities and 15 in the Top 20 (http://www.timeshighereducation.co.uk/world-university-rankings/2012-13/world-ranking). Clearly, the US dominates world education and remains the world's No. 1 destination for international students, even from developed countries. It should come as no surprise that every year tens of thousands of students from Australia, the UK, and Canada make America their preferred study choice.
AFFORDABILITY
American Higher Education is outstanding value and offers affordable quality.
Current exchange rates make the US dollar highly competitive when compared to the Australian dollar, UK Pound, and Canadian dollar. Parents will find it much easier to manage the initial investment required for a high quality education in America. America is also recognized internationally as a having a lower cost of living – food, automobiles, housing, and other essentials are much more affordable for students. Furthermore, options like American University Transfer Programs can significantly reduce the cost and duration of study in the US while increasing the chances of a scholarship. In fact, students can even complete certain US Bachelor Degrees entirely in Sri Lanka. Attend the free seminar on Sunday 17 February at 2 PM at Cinnamon Grand to find out more about scholarships and the US student visa.
THE DESTINATION
Experience the world's most dynamic and multicultural society
Students will learn as much from America itself as they do from their university classrooms. According to a recent publication, Pocket World in Figures by The Economist, a leading British publication, America holds the following leadership positions:
No. 1 for Nobel Prize winners since 1901
No. 1 Global Economy
No. 2 for resident patents issues
No. 1 for Global Competitiveness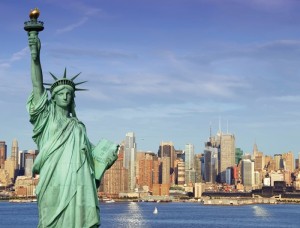 No. 1 for Industrial Output
No. 1 for Manufacturing Output
No. 1 for Innovation
American Higher Education takes place in a vibrant, dynamic society and America's approach to education maximises the benefits for students through campus research, work experience, internships, university projects, and the OPT (Optional Practical Training) program for graduates.
STUDENT LIFE
Students will enjoy a fantastic student life in the US including on-campus employment opportunities
American university campuses offer students a life-enriching environment to mature, refine social skills with students from around the world, expand their personal interests, and enjoy themselves. Students can also apply for on-campus employment up to 20 hours per week during the school year and full-time during school breaks, usually earning between $8 and $12 per hour. Since the cost of living in the US is lower, such income can help them manage living expenses, entertainment, travel, and even buying a used car. Students have ample holidays to allow them to travel in the US and enjoy one of the world's leading tourist destinations at the same time they learn more about the country's history, culture, and society. Their student life in the US will create opportunities that will last a lifetime, as will their memories of their friends and experiences.
OPPORTUNITY
Opportunities abound for US graduates in every field
American degrees are recognized globally and open up career opportunities for graduates all around the world. The Optional Practical Training (OPT) program allows graduates to gain work experience in their career field in the US, giving them BOTH an education and experience. This powerful combination makes US graduates sought after by companies and organizations worldwide.
FLEXIBILITY
Customize your degree and career with American Higher Education
An American university education is not a narrow, fixed program of a limited number of modules. American university students can combine electives with courses required by their major (their chosen field of study) to "customise" their education in line with their future career plans. For example, a marketing student might want to take elective courses in the computer or chemistry/biology areas to give themselves a career edge in terms of working in the marketing departments of a computer or biotech company. Since a typical American Bachelor degree may consist of 40 to 50 courses, students have ample opportunity to fine-tune their degree to ensure personal career satisfaction as well as maximum employability.
Call and arrange a personal interview to review your future plans and how America University Education can help you achieve the future you want. Call Hareeni on 077 38 999 38 to get information on July 2013 intake .The US has never been better value or offered international students greater opportunities than it does now.
CHOICE
Nearly 4,000 universities in 50 states give students and parents unequalled choice
With a population over 300 million in 50 states, the US is a culturally and geographically diverse country. With approximately 4,000 universities and colleges students can choose the university, the program, and the location they want to experience.
THE EDUCATION EXPERIENCE
America's career-focused, interactive Higher Education combines the best of academic theory and real-life practical experience
American university education is different and its differences have helped America become the No. 1 destination for International Students. American university education is not exam-based. Students are evaluated based on a process of continual assessment that includes assignments, projects, participation, as well as tests/exams. This ensures that students are focused on learning and acquiring knowledge, not just memorizing for an exam. American university education is also a unique combination of classroom academic theory and real-life practical experience as the result of its interactive, career-focused approach. Close work with business, industry, and organisations ensure that students are prepared for the "real world" and are "enabled for success" in whatever field they have chosen.
Follow @timesonlinelk
comments powered by

Disqus