Why is the 12month MBA at Oxford College of Business so popular?
View(s):

The 12month AIB MBA is credited with providing graduates with a number of different skills, not least a wider perspective on business management and practices. But the benefits of this prestigious business school degree offered at Oxford College of Business (OCB) in affiliation with the Australian Institute of Business (AIB) go much further.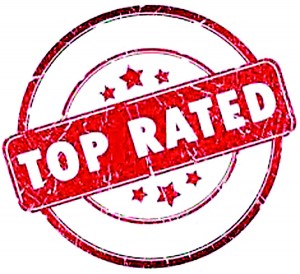 A new way of thinking
A unique selling point of the 12month MBA at Oxford College of Business is the 'helicopter view' of business it gives seasoned managers. Rather than focusing on a particular aspect or specialisation, the 12month MBA at OCB allows participants to increase their knowledge of a variety of business functions while being able to take a step back to see just how each of these functions work as a whole.
This better understanding of how various business functions interact and influence each other encourages a new way of thinking, according to the course director at OCB. "The 12month AIB MBA at OCB provides candidates with the ability to articulate ideas better and feel empowered to put forward solutions," he says. "Ultimately it can help people become more pragmatic and able to make sound decisions with only limited information at hand."
Developing strategic leaders
This new approach to viewing business is the first step for many MBA participants on their road to becoming better managers, leaders and ultimately, better employees, and being able to make better decisions is an integral part of the journey. The Head of Academic at OCB believes the 12month MBA at OCB has an important role to play in enabling competent and seasoned managers to develop into senior strategic leaders.
"We place great emphasis on learning through action in the firm belief that this methodology generates the maximum learning and builds candidates' capacity to operate at a strategic level," he says. "The feedback we get from alumni regularly reports an increased understanding of the strategic context within which they are required to operate and the ability to 'speak the language' of senior management. This has resulted in our MBA graduates being better able to influence important decisions at an organisational level and to translate top-level decisions into meaningful objectives and practices for their teams," says the Head of Academic at OCB.
The value of soft-skills
There has been continued discussion within the business education domain from all sides – schools, candidates, employers – as to the value of soft-skills. While much of the learning within the MBA classroom at OCB is measurable – better business plans, new strategic approaches, greater understanding of finance, HR and marketing practices – the evidence of soft skills (communication, leadership, personal development) isn't always as obvious, at least not immediately.
However, it's this focus on soft skills in the 12 month AIB MBA programme that Head of Academic at OCB believes contributes to an executive's ability to make better decisions in the workplace upon graduation. "An emphasis on soft as well as hard skills supports candidates in developing greater self awareness and an understanding of employee motivation and organizational culture, both of which enable them to make more effective decisions when leading their teams and presenting themselves to the wider organization and beyond."
A unique approach
The format of the 12 month AIB MBA program offered at Oxford College of Business and its ability to equip participants to immediately implement their learnings into the workplace is a major attraction for many candidates, particularly those who don't want to put their career on hold. But the relative flexibility of the program also means that current business issues can be discussed, taught and put into practice at a time when value can still be added, ultimately leading to better decisions being made.
At Oxford College of Business the 12 month MBA program combines the fundamentals of key functional business areas with modules which take a multi-disciplinary approach to real-world business issues incorporating sustainability issues and Corporate Social Responsibility.
"This holistic approach encourages students to take a broad view of any problem or challenge, teaching them to assess all possible outcomes, and make decisions based on their analysis," explains the Managing Director at OCB. "They are also challenged to make decisions, even when only limited information is available – replicating real life.
"For part-time MBA students this training in effective decision-making can have an immediate impact as they put into practice their new approach in the workplace."
Learn how to formulate business strategy
Overall MBA students at Oxford College of Business are exposed to the interworkings of local and global business and policy with access to commercial and government leaders, as well as opportunities for career progression at some of the nation's most influential organisations. For many seasoned managers the opportunity to graduate with one of the top ranked MBA programs in the world helps future business leaders open eyes to the intersection of business and strategy. Students on the 12month MBA at OCB will meet academic experts and business leaders who will explain how business policy decisions impact on business strategy. Students have to also work in teams to analyse policy issues and develop support strategies as a part of their MBA programme. MBA students at Oxford College of Business are encouraged and taught to look at the bigger picture, companies need managers who see the bigger picture, both locally and globally. The ability to understand a countries economic framework for doing business is a must-have, in modern business today, which Australian Institute of Business has understood and incorporated on to its world famous MBA program.
The 12month MBA at Oxford College of Business attracts the best minds in the country
At Oxford College of Business, they do more than let you dream; they stimulate you to broaden your mind in search for the right opportunities. The internationally recognised 12month AIB MBA programme is among ranked #3 in Australia and #10 in the world according to the CEO magazine (UK) and has been designed to combine theory and practice. It offers a strong business perspective with emphasis on real-life cases whilst retaining a critical approach to theories, concepts and methods applied to managerial decision making.
This 12month MBA at Oxford College of Business is an exclusive MBA programme with a population of intelligent, engaged, experienced and pleasant international students. Classes are conducted in an informal learning atmosphere where knowledge and understanding are formed through input from experts as well as joint reflection. Everything can be questioned and challenged in the quest for new insight and it is paramount to have fun in the process!
Innovation, entrepreneurship and sustainability permeate the entire MBA curriculum and students will be taken on a personal discovery journey. Furthermore, Oxford College of Business has strong links to the business society in Sri Lanka and graduates will find a strong corporate presence from Sri Lankan and international firms who are always happy to engage with the school and its MBA students. Not only is it an ideal way of improving one's salary, it also facilitates career advancement and opens doors to new opportunities – both within a candidate's existing workplace or further afield. For those experiencing the middle management squeeze, OCB's 12month MBA program could be just what is needed to breathe new life into slightly stagnant careers. For more information contact Malindu Ranasinghe – 0714151547 or visit www.ocbsrilanka.com
Follow @timesonlinelk
comments powered by

Disqus