Should the bowler be penalized?
Noel Brian Ranasinghe
View(s):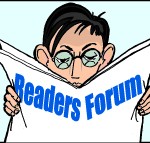 I strongly feel that if any bowler should dislodge the wicket during his follow through at the bowling side, he should be no-balled and penalized with four runs.
Such actions not only deprive the batsman who is denied of any runs, but also deprives the bowler of a wicket, as such a delivery is signaled as a dead ball.
Every bowler has quite a good amount of room allocated to him when he is bowling. Breaking the stumps on his delivery stride should not be treated as an excuse, very specially in the shorter format of the game.
The Sunday Times has decided to dedicate this column to its readers so that they can comment about contents in our sports columns and features and also write their own thoughts on various sports with letters to the editor.Their views however are not necessarily those of the newspaper.
Follow @timesonlinelk
comments powered by

Disqus