Rugby knockouts or going through the motions!
View(s):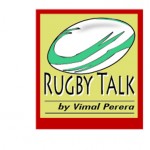 The knockout time of rugby for appears as a stalemate event following the motions of playing and not generating steam. The schools knockout was a far cry as compared to the league season. Some of the top six teams kept out of the tournament and the last of the league St. Anthony's from Kandy as drafted to make the numbers. The six teams that participated consisted of 3 teams from the top six who were joined by the one but last and the first two teams from the B Division.
Unable to find eight teams; the quarter finals games were reduced to two while Isipathana and Trinity drew a bye. This also means that these two teams go in to the semifinal without a match.
Wesley concentrating on playing with the forwards did well to beat Kingswood who is a Division 1 team. The Wesley forwards played a very good game but the same cannot be said of the back division who spilt the ball often. If the backs were more polished to finish the hard work done by the forwards the score would have been greater in beating Kingswood who performed at a level lower than what they were capable of. Dharmaraja the leaders of Division 2 beat St. Anthony's Kandy quite convincingly.
If this tournament is for the purpose of filling records then it has served its purpose. If there was an expectation of providing another opportunity for the school boys to practice skills and produce good rugby the tournament has failed. In the first semi-final, Dharmaraja though not winning the game shocked Pathana who made many handing errors.
With little interest from the better performing teams there is little purpose to run a tournament of this nature, particularly because of the gap between the league and the knockout. This gap is necessitated by the time needed for examinations that are held in August. The sponsors of a tournament too will be disappointed as the expected mileage will not materialize. The schools as well as the governing body should discuss this situation and plan an alternative course of action. Possibly the league season should be brought forward to enable the knock to be completed by late June or early July. With the club season pushed to the later part of the year this should be worked as the alternative. There seem to be little interest when the knockout is held at this time of the year. To re-light the flame another path has to be taken.
Another possible course of action is to run the league as an Under-20 age group event and run the knockout as an under nineteen event. This will release a fair section to concentrate on studies for the August examinations. The other advantage would be that this will help the junior national team who will have to play in division 1 next year too. That being an Under-19 affair the opportunity will help the team building as well as the selection process. Above all this will help the boys to get used to the under nineteen variations. To do this would require the governing body as well as the schools section to sit together and discuss the game from an overall perspective. This will require a win-win strategy than to sit as the governing body who has the overall responsibility for rugby and the as a school section that is responsible to the Ministry of Education. Your area and mine which draw a line around to demarcate what is yours and what is mine will not help the game.
Similar sentiments can be expressed about the Club Knockout that has so far not set ablaze the parks where the games were played. Considering the close contest of the league one may have expected more fireworks and crowds to see them. Neither the quarter nor the semi provided much entertainment. The close game was between the Upcountry Lions and the Havelock's which the later won as the final minute conversion was missed by the Lions. Lions seem to have more commitment to a win while it appeared that Havelock's had opportunities for a bigger score but the legs or the hands let them down at most times when they were in the midst of an attack. Despite winning; the skirmish that followed begs to ask a question on what would have happened if the conversion was successful. The grounds itself being without a perimeter fence is an open area for all and sundry to walk in. This happened during and after the match. That is something that has to be addressed in the future. The behaviour of the crowds and the comments cannot be stopped and also will not stop. What can be addressed is minimization; specifically when a so called elitist bandies words with match officials. Probably to score brownie points which filters down to others trying to score points for themselves? We have clubs raising issues with referees and have resulted in referees from foreign lands coming over. If you start going at them too then there is a serious issue of understanding and expectation.
Taizo Hirbayashi who was the match official is number 1 referee in Japan and in Asia and is an IRB sevens panel referee. The person with the best credentials of the referees who have visited Sri Lanka this year. If somebody casts insults after a match on the way he refereed: there is a serious issue of what needs to be addressed for the future. For the time being the presence of visiting referees are addressing the symptom albeit temporally. The cause needs to be addressed as even the foreign referee may not be adequate for some who are making the shout holding on when the first is for the tackler to release the tackled player.
-Vimal Perera is a former Rugby Referee, coach and Accredited
Referees Evaluator IRB
Follow @timesonlinelk
comments powered by

Disqus