When The Sunday Times last met Tanya Ekanayaka, one of Sri Lanka's leading classically trained pianists, also a composer, musicologist and linguist a few months ago, she was brimming with a secret she was not at liberty to share. That "prestigious" opportunity has finally been confirmed as her debut at the Kennedy Center with a solo piano recital on May 31.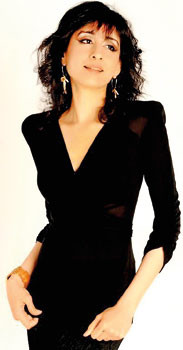 Tanya: A line-up of concerts including one in Colombo
The John F. Kennedy Memorial Center for the Performing Arts in Washington DC showcases "the greatest performers and performances from across America and around the world, nurturing new works and young artists", and Tanya's performance marks not only a milestone in her life but also a proud moment for us Sri Lankans. Not only will Tanya be yet another Sri Lankan on stage at this venue but she will also perform original compositions at her solo recital. 'Labyrinth; Vannam Lent' and 'Dhaivaya:
Alter(ing) Hue' will be the first compositions for the piano by a Sri Lankan to be performed at this venue. These compositions are autobiographical 'moments' that "directly correlate" to "certain experiences" that are deeply personal to Tanya, "they evolve" out of her own life and "stay in [her] head", she says.
Tanya's performances have increasingly included her own compositions which "marry" indigenous and popular Sri Lankan tunes into motifs inspired by the western classical works of her recital programme. And so her recitals merge genres and eras – classical with popular and folk song, the historical with the contemporary – transgressing and conflating borders.
Tanya began studying the piano when she was just five years old, made her debut public recital appearance at the age of 12 and has since performed widely as soloist, accompanist and in ensembles both internationally and in Sri Lanka. In Sri Lanka, Tanya studied the piano under her mother Indira and later with Bridget Halpe. She is currently on the staff of Edinburgh University in Scotland where she has been teaching part-time in both its Departments of Linguistics and Music since 2007.
In July 2010, Tanya became the first Sri Lankan to perform in the 'Pianists of the World' series at the world-renowned international recital venue, St Martin-in-the-Fields, in London. Tanya's programme included the world première of her own composition 'Adahas: of Wings of Roots' which was the first Sri Lankan composition to be performed at St Martin-in-the-Fields.
Tanya's recital at The Kennedy Center for the Performing Arts will be followed by a performance at the Asia Society in New York and solo recitals in Colombo, Hong Kong, and London as well as at the Reid Concert Hall in Edinburgh as part of the University of Edinburgh Recital Series. She is also scheduled to make an appearance with the Symphony Orchestra of Sri Lanka (SOSL) where she will perform Beethoven's Piano Concerto No.3 in C Minor, Op. 37 under the baton of Japanese conductor Keiko Kobayashi.
Tanya's programme for her recital at the Kennedy Center also includes works by J. S. Bach, Beethoven, Rachmaninoff, Tchaikovsky and Khachaturian. The one-hour recital commencing at 22.00 GMT will be broadcast live on the web by the Kennedy Center. Further information is available on Tanya's website www.tanyaekanayaka.com and on the official website of the Center.