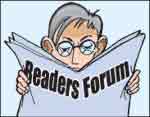 At present there is a big controversy among cricket lovers regarding dropping of veteran cricketer Sanath Jayasuriya from the Sri Lanka squad for the World Cup. All if a sudden Sanath started performing well in the Inter-Provincial Tournament. Therefore many are of the opinion that he should be in the final 15. But it has not happened that way. Naturally, many people have different views on this matter. I see that some people are being very harsh on the selectors on the exclusion of this world famous veteran cricketer. They criticize the selectors vehemently.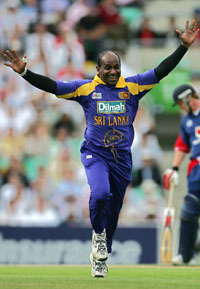 The Provincial Tournament is only a local competition. Just because a player performs well in a tournament of this nature, can the selectors include him in the squad? When you select an ageing player you have to consider his recent performances at international level. If he had performed remarkably well, it is worth selecting the player. At international level he has not done anything during the past few years. I am sure that Aravinda De Silva and his team must have considered this factor.
In the one day game one must be very alert in the field. When fielding, all eleven players must be eager and alert. Can a 40-year-old player give off his best while on the field? At that age one cannot expect a player to be that alert, then why include a player of that nature? Missing a catch or a run out can let down the whole team and with it the whole of Sri Lanka. I am sure that the selectors would have considered this factor before deciding the final squad.
Sanath is also a Member of Parliament. Will the other players be at ease with an MP on the side? Definitely not! Then there is the possibility that their team spirit could go down. That is bound to reflect on their performances during matches. Why should you include a VIP in the team and kill the team spirit?
Our selectors must have consulted skipper Kumara Sangakkara before they finalized the squad. If he really wanted Sanath on his side he would have insisted to have this world famous player in his team. It looks as if he has not asked for Sanath and was satisfied with the players given to him. If that is the case why include another player?
At one time we all loved Sanath. He is a gifted cricketer who brought glory to Sri Lanka. I an not questioning his class and the contribution he has made to Sri Lanka cricket. It is high time he hangs up his boots and makes room for an up and coming cricketer.I respect Sanath as one of the greatest cricketing legends that has walked the earth.
Rev. Bro. Nimal Gurusinghe F.S.C
De La Salle Brothers,
130 De La Salle Street,
Colombo 15.