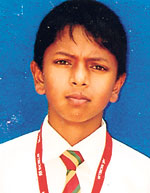 Isthifaa Ahamed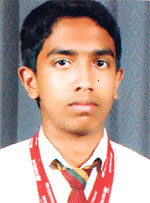 M. Zuraij
We are delighted to compliment 48 of our gold medallists; who have been graded as the Country Toper securing the highest grade across Sri Lanka. The University of New South Wales Australia and Macmillan Publishers India at the International Assessment for school conduct this examination annually.
We congratulate the gold medalists and our dedicated and competitive staff who have helped them achieve this success. The names of the gold medalists are listed below.
Fathima Hima, Fathima Salima, Fathima Shazrz, Fathima Silma, Mohammed Aaqildeen, Fathima Rukshana, Istifaa Ahamed, Mohammed Azman, Ashfak Ahamed, Suhail Ahamed, Munshif Mohammed, Mohammed Rinaz, Mohammed Rahmy, Naveed, Fathima Fahdha, Fathima Rizla, Fathima Shakira, Fathima Shifla, Fathima Asma, Thilini Deshani, Fathima Nafeela, Mohammed Rizni, Ahamed Farzaad, A.H.Inoosha, Dilshana, Fathima Farha, Fathima Riftha, N.Ashviny, M.Nazmil, Fahad Kanaka, Mohammed Azam, Mohammed Mufthi, Mohammed Ramzan, Mohammed Rizlan, Mohammed Sadiq, Mohammed Zuraij, Ashfaa, F.Hasrina, F.Zahara, Madheha, F.Hishma, Hudha, N.R.Sanjitha, Nazrin, Fathima Zeenath, S.Husna, U.Sajeeha, Mohammed Imaz.