I was a very keen spectator at the Pallekelle Grounds on 1st May 2010 to witness the rugby encounter between Trinity College, Kandy and my Alma Mater St. Peter's. I was overwhelmed with nostalgia when I saw the Peterite team in their well recognized blue/white/gold rugby jersey, though I did not have the good fortune to wear this, instead wearing the 2nd XV yellow jersey, way back in the early 1970s
From the very beginning the Peterites made their intentions clear. They stamped their superiority over Trinity and the score read 10-5 at halftime. I was very happy until I heard the comments made by the Trinity supporters that St. Peter's was playing a virtual Combined Schools XV. The shouting then began in earnest with the Trinity supporters jeering the Petes!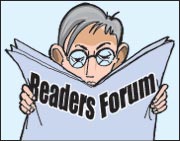 St. Peter's won the game with ease, but by then the enthusiasm had dimmed to almost zero. Strange as it may be, I observed that more than half the Peterite team did not know a word from the College anthem while the rest of the players and the Peterite supporters sang the anthem with much vigour. After the match I overheard comments that when the Petes met Isipathana the previous week, there had even been banners held up to this effect, that Isipathana was meeting a Combined Schools XV, products of over 5 schools!
I am now given to understand that 9 of the players on the field that day were 'outsiders'. Not surprising then that they did not know the College anthem. I remember in the early 70s when we practiced under the watchful gaze of the great Archibald Perera, when beating Trinity was everyone's dream, we never thought of having such 'outsiders' to wear the Peterite colours merely to win the match! We considered our jersey as sacred and we were proud of everyone who ever wore that jersey! When I think of the rugby greats of yester year who had all worn the Peterite Jersey- Didacus de Almeida, Royden de Silva, the de Jong brothers, the Patternott brothers. Ronald Rodrigo etc etc, too many to mention- were they not of the same school and all coached by the great Archibald! I wonder how they would view this new development in their old school.
The questions I beg to pose is – Has my Alma Mater now changed its core values? Must we resort to such to win a match or a tournament? Is it worth resorting to? I suppose the College authorities are supportive of this, but as a Catholic, is this the message that we adults are giving our kids- win at the cost of compromising the values that our forefathers valued?
Or is this the manipulation of a coach (supported by a few ignorant rugby Comm. Members) keen on maintaining an "undefeated" record just to uphold the point that he is the best at U 19 level? I am sure all rugby fans will look forward to a clarification from the school. - Ray Emmanuel