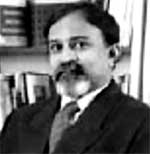 Office bearers of Indo Lanka Chamber of Commerce and Industry
'Managing Talent for Achieving Bottom Line' is an interactive discussion that will get underway on August 20 at the Galadari Hotel. The full day seminar will be conducted by Professor K. Balakrishnan, a veteran in this subject with over 22 years of experience in marketing, contracting and corporate management, the seminar organisers said.
The subject is more relevant than ever in the current context of the country's economy - characterized by high inflation rates, dwindling disposable income and a general lack of investor confidence. Prof. Balakrishnan aims to show the possibilities of a different and more positive approach that protects the bottom line and builds economic recovery. Participants will learn to adapt accordingly by temporarily recasting objectives and strategy for meeting short-term goals in line with their long-term vision.
The resource person is Dean of Admissions and Knowledge Management at India's Asian School of Business in Trivandrum. He has traveled extensively and works with such companies as IKEA, Westinghouse, York and Siemens. The full-day seminar is hosted by Executive Coach Private Ltd, a company that specializes in management consultancy related to frontline soft skills..