Rs 1m Prize up for grabs; Entries close June 14
CMB Senior Badminton Championship on June 29-30
View(s):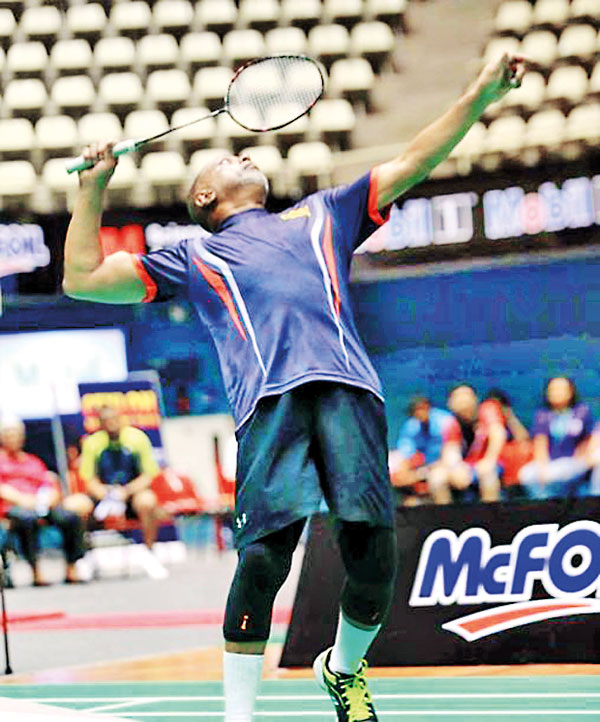 A one million rupee prize will be up for grabs at the Ceylon Masters Badminton Association (CMBA) organised Senior Badminton Championship to be held from June 29-30, at the Royal College Sports Complex in Colombo 7.
Thetwo-day tournament, sponsored by Mobil, 3M and McFoil, will have veteran shuttlers competing under 8 Age Groups and 3 combined Age Categories, namely Over (O)-35, 40, 45, 50, 55, 60, 65 and 70, in Men and Women Singles, Doubles and Mixed Doubles, and Men and Women Doubles for players whose combined age is over 100, 110 and 120.
The prize money will be distributed among the Champions and Runners-up of the respective age categories, while all podium winners will be awarded medals and certificates. The event will be open to all Sri Lankan veteran Badminton players, as well as resident visa holders. This Masters Championship will culminate in a farewell banquet, hosted by the CMBA, on the final day of the event at the 80 Club, Colombo 7.
Former National Coach Pradeep Welagedara is the Tournament Director while Ramani Ponnambalam will be his Deputy. Sanjeewa Wijesekara will be the Tournament Referee with Samanthi Navarathna as the Deputy Referee.
Entries are now open and will close on June 14. Those interested can register via the official tournament web portal, https://ceylonmasters.com/index.php/online-registration-portal.
The online entry page will close immediately on June 14 at 12:59 pm. Entries can also be handed over at the CMBA Head Office, at 284, Vauxhall Street, Colombo 2. Entry fee for the 1st event, per person, will be Rs.2,500, while Rs 500 will be charged for each additional entry by the same person. Each person can enter up to 3 events.
The draw will take place on June 22 at the CMBA head office, starting at 11 am. Players will not be permitted to attend the draw, but the organisers have taken steps to broadcast the draw live on CMBA's official Facebook page, fb/ceylonmasters.com.
Further details about the tournament can be obtained by contacting the CMBA, Office at 284, Vauxhall Street, Colombo 2, via 0117483545, 0777996699, or by Email:
info@ceylonmasters.com or by visiting their official website,
www.ceylonmasters.com.