Colombo District's Navy slicers Nishantha (Men), Roshita (Women) are champs
By Lakshman Ranasinghe
Western Province Carrom Championship
View(s):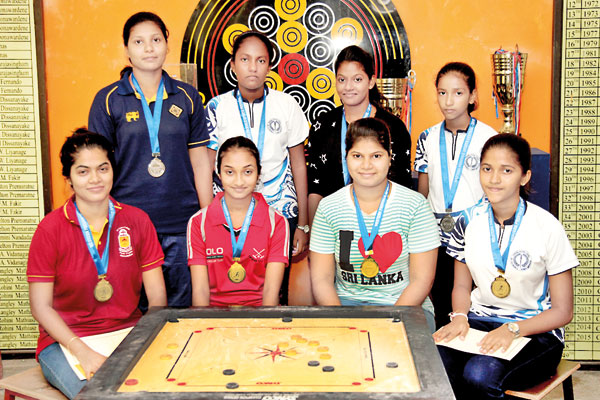 Sri Lanka Navy (SLN) slicers Nishantha Fernando and Joseph Roshita, representing Colombo District, won the Men's and Women's championships at the Western Province (WP) Carrom Championship concluded at the Carrom Federation of Sri Lanka (CFSL) headquarters in  Kohuwala, held from May 29-31.
The championship, to select the WP team for the 45th National Sports Festival (NSF), was conducted by the WP Sports and Education Ministry, under the supervision of the CFSL.
Former World champion Nishantha Fernando beat Royalist Shaheed Hilmi 2-1 (18-25, 25-9, 25-13), while Joseph Roshita had an easy 2-0 win over Detuni Nomaya (25-5, 25-6) in the two Singles finals. The 3rd places were won by Hasitha Anuruddha (Men) of the Sri Lanka Air Force (SLAF) and Madhuka Dilshani (Women) of the Sri Lanka Army (SLA) respectively.
Over 150 slicers from the Colombo, Kalutara and Gampaha Districts competed in this year's edition. At the conclusion, 8 Men and 8 Women were selected to represent WP at the forthcoming NSF.
Four slams were reported: Shaheed Hilmy (2), Nishantha Fernando (1) and M. Chitradevi (1).
It is noteworthy that a team of energetic officials, along with a dedicated group of Slicers are keeping the game going, even though the CFSL will not have a 'roof over its head' to conduct future tournaments.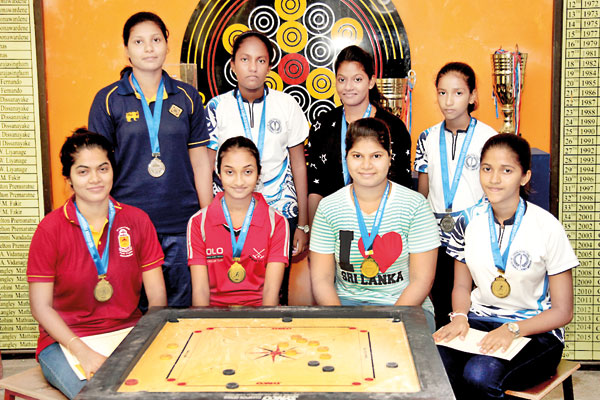 WP Men's Team:  
Nishantha Fernando (SLN), Shaheed Hilmy (Royal College), Hasitha Anuruddha and Avon Wickremasinghe (SLAF), Charith Madusanka, Suraj Maduwantha, Nalin Jayashantha and M. Sherifdeen (SLA)
WP Women's Team:
Joseph Roshita (SLN), Detuni Nomaya, Madhuka Dilshani,Rebecca Dalrine and M. Chitradevi (SLA), Tasmila Kavindi, Nipuni Dilrukshi and Shaini Imaya (Mahamaya BV).