18 Teams of Old C(r)ocks in the fray
View(s):

The flannels have been sent to the laundry and the boots made to look new, doing light exercises just to keep in touch for a day, is how the former veteran cricketers of the Mercantile sector are preparing for the annual MCA Masters Over 40 Cricket '6s' 2019, organised by Maliban – Vitagen for the first time, which will take place today, at the MCA and Thurstan College Grounds, simultaneously, commencing at 8.30 am.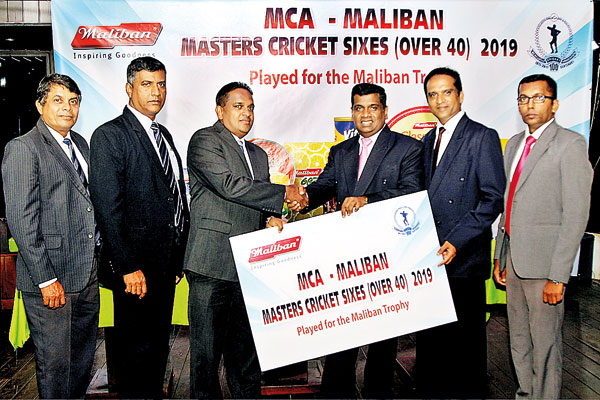 Including 2018 defending champs Fairfirst Insurance and runners-up HNB 'A', 18 teams have confirmed participation this year.
The 18 teams has been slotted into 6 Groups as follows:
Group A: Fairfirst Insurance, HNB 'B', Hayleys Group
Group B; Deutsche Bank AG, NDB Bank, SriLankan Airlines
Group C: John Keells Group, Commercial Bank & Sampath Bank
The above teams will play their matches including the Final at the MCA grounds
Group D: MAS Unichela, Associated Motorways, Sri Lanka Telecom
Group E: Singer Sri Lanka, Colombo Dockyard, Allianz Insurance
Group F: HNB 'A', Airport & Aviation, The Finance Co.
The above teams will play at Thurstan College Grounds. The winning Semifinalist from this ground will move to MCA grounds for the Final.
The tournament will be conducted on the same lines as the International HK '6s'.
The 'Vitagen' Special Awards on offer are – Best Batsman, Bowler, Batsman Scoring the Most Number Sixes in the tournament, Most Senior Player participating and Man of the Final.