Glory: 'Gloryfying Lankan music with their sound'
By Sanath Weerasuriya
View(s):
Moratuwa is the cradle of the Sri Lankan music scene, since it was recognised by the fun loving public. Popularly known as the 'city of the thousand stars', Moratuwa is world famous for its typical rhythms and beats of Colonial influence. Since then Moratuwa has begun to produce stars of various music genres from baila, classical, pop to rock and new wave sounds.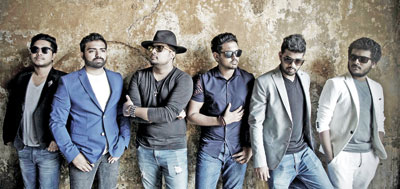 Mainly because the musicians from Moratuwa mix out their musical spirit with the passion and lifestyle into the songs and perform with true feelings. The newest outfit to hit the top in the Sri Lanka's English music scene is 'Glory'
It was early 2012, when Sahan Silva (bassist/band leader) and Shane Vas (guitarist)-the duo who have been friends since childhood plotted their plan into action and baptised the band with the name 'Glory'.
Since then it was a one full run for the band performing all over the country with their dance floor and electronic music not forgetting the ever popular Retro style.
Hence, the bands current lineup consists of six members whom are multi talented and versatile musicians. Sahan Silva- Bassist (band leader), Shane Vas- Guitarist, Lakshan Fernando – drummer, Hasitha Maduranga – Keyboardist, Shijan De J Seneviratne –Guitarist/ vocalist and Trehan Edirisinghe – lead Vocalist.
'It's difficult to categorise us into one certain genre as we perform a wide range of various styles' said lead guitarist Shane who is the son of prominent guitarist Ranil Vas.
Shane has made his mark in the musical industry for being a guitarist who has a great 'feel' with regard to his musical capabilities and has mastered the talent for improvising to any style of music.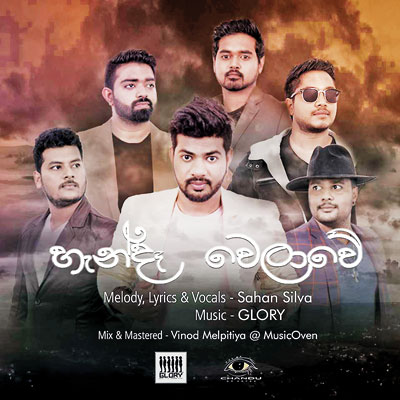 Sahan brings the groove to the band with his guitar and is famed for being a great 'finger style' and 'pick bass guitarist'. Hasitha has a great talent for Jazz and Blues as well as an extraordinary talent for playing the keyboard. Lakshan is an exceptional musician with superb drumming skills. His inspiration is derived from the legendary drummer Simon Philips. Trehan and Shijan possess an inborn talent for singing and come from a strong musical background.
The band covers music from the 60s to the modern era from Rock n'Roll, Funk, Jazz n' Blues, Pop, Techno, Reggaeton, Country and Classical Rock all the way down to the flavour of Sri Lankan Baila catering to a mass base of music lovers.
Moreover, inspired by legends in the likes of Queen, TOTO, Michael Jackson, Bon Jovi and BB King, whilst driven with the passion to compose and produce their own originals.
In addition, the band has completed its recording for their newest single 'Handa Welawe' an original written/composed in Sinhalese and is due to be released by May 2018.
'Glory' has been prominent among the commercial music industry since its inception performing as a live band catering to weddings, dinner dances, parties, concerts and other corporate events of similar. Furthermore, the band featured in the hills of Kandy at the serendipity of 'Cinnamon Citadel' for both Christmas and New Year's Eve functions in 2017.
'We hope to return to the hill this year too with more action and explosive performances' said Sahan.
The band strives to be versatile and continue to entertain audiences of all ages to enhance further the local music industry through their art and vision to reach commercial success in the future. There are many ways to get in touch with the boys from Moratuwa.
Call 0717939482 for more details or log onto FB: GLORY Srilanka /Instagram: @glory_srilanka, Email: getgloryfied@gmail.com\