Ranil Ganewatta of Hayleys Group Cager dies on court
By Lakshman Ranasinghe
View(s):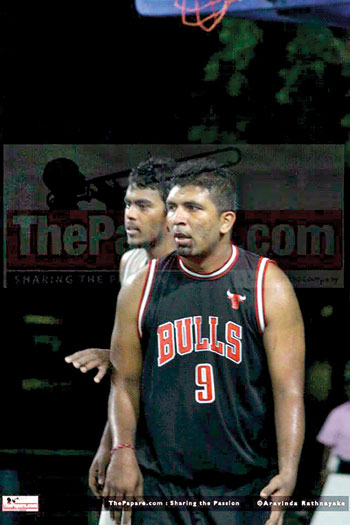 An excellent Basketball career came to a shocking and untimely end on Friday (16) evening at the Sir Henry Pedris Basketball Courts, when 39-year-old Rienzy Ranil Ganewatta of Hayleys Group, collapsed and died while playing in the 27th Mercantile Services Basketball Association (MSBA) League Tournament.
Ganewatta, a product of DS Senanayake College, represented his school Under (U)-13 to U-19, and represented the Sri Lanka Schools basketball teams in 1996 and '97. He also represented the Sri Lanka basketball team in 2001.
His entire Basketball career, after school, was with the Colombo Bulls basketball Club where he excelled. Ranil also represented the Western Province and Colombo District basketball teams as well.
Ranil started his corporate career with the Metropolitan Group and later joined the Hayleys Group as Manager- Sales and Marketing. He represented in Mercantile tournaments for over a decade.
As a regular player for his firm at the MSB championships, he was a keen and enthusiastic Cager on and off the court. He was also instrumental in securing employment for up-and-coming Cagers.
On this fateful day, Hayleys were playing their first Group match against Airport & Aviation, when Ganewatta, after scoring an early basket, collapsed near the half-court line, while returning to his half. He had suffered a massive heart attack, due to narrowed veins in the heart.
The void left by Ganewatta's untimely death will be long felt, as young Cagers will miss the guidance and expertise of this knowledgeable senior.
His cremation took place last Monday (19) at the Thalahena cemetery, in the presence of a large and representative gathering. Ganewatta is survived by his wife Thanuja and only son Uthula.
As a mark of respect to the late Ganewatta, the 27th MBSA League Tournament has been indefinitely postponed till further notice.