Innovative play- engine of our time
View(s):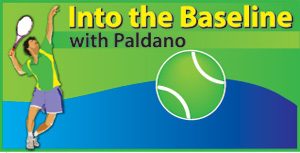 If there is one sport that has proved itself to be ahead of time, it is Football. Amazing is the right word to use, at its popularity and the attraction it provides to the world. The game of Football is still growing. The latest in their innovative attractions are the chess like 'inter-passes' for possession and the 'Volley technique' to score goals. They are thrilling skills to watch. The origins of these thrilling moves are South American where it is attracting fans by the millions. It seems the innovative momentum Brazil's Pele set in motion decades ago is still propelling the game in his continent.
The maneuvers of inter-passing and volley technique in Football is breaking the 'formation' oriented and successful European Football. It baffles the formation defence and the goalkeeper completely. Such imaginative innovations are the reasons for Sports to be part of the social interaction in people.
Innovation in Tennis
In Tennis, Sampras, Nadal, Serena and now Ostapenko, came up with innovative Tennis. These players have moved away from the formatted closed tactical approach to the open tactical approach in shot selection. Now and then I see it in Australia's Nic Krygios, Austria's Dominic Thiem, Germany's Alexander Zeverev and in Women, Ukraine's Svitolina too.
True, it is not everyone's capability now, because 95% of the players' development is done with rigid technique oriented approach which is tactically limited. In other words, we could say, Tennis development uses 'closed' formats which does not permit individualism. This could be a reason why countries such as ours are not moving forward.
Grass Court
(GC) season
In the international scene, this year's strenuous and slow Clay Court Tennis came to an end with the French-Open. Now the game goes to the opposite end, the fast grass. In the short GC season of June-July, the rally length gets extremely short. If adaptation and innovation is meant to have a meaning to a Tennis player, then this transition is the testing ground.
France's Lucas Pouille won the first GC title in Stuttgart. In all, there are about 6 GC events this year. They are in Germany, Netherlands and England. Except for the Grand-Slam Wimbledon where all players have to play, GC events do not take many into their draw. Mostly, these events work with a 32-draw. While giving a unique challenge, GC cannot be used extensively like other surfaces.
Most of the time big serves go as winners on grass. Except for Wimbledon, where the court is engineered with hybrid grass, generally, GC loses its even surface after 2 or 3 matches, and players will have to accommodate irregular bounce, which means shot of the choice cannot be played. We are bound to see some rallies on Wimbledon courts. In other venues, big serves and good returns decide the rallies. It would be interesting to see how the innovative youngsters are going to fair on the GCs.
For the first time, Wimbledon, this year, begins in July. Traditionally, it was in the last week of June and 1st week of July. This makes the GC season one week longer.
International Tennis
in Colombo
June also brought the international blend to our own doorstep. The lower end of the professional circuit; 'the ITF Futures' are now on in Colombo. We can see players ranked between 350 and 1000 in action. It is a good sample to guess what Tennis would be in the top 100. Being present on court-side and witnessing the speed, one realizes how athletic these players are, to acquire such skills.
Our players, though few in numbers, have got a place in the main draw through the 'wild card' benefit every host nation gets. Looking at the field and the hot conditions in which the matches are played throughout the day, our players are bound to benefit, if the advantage could be used. They should be winning a good few matches.
From the first few days turnout, I did not see up-and-coming players using this rare opportunity at our doorstep. Tennis players also need education in game play. Most of our players are stroke-makers and not game-makers. Watching matches is the best education for game-making.
Development folly
Looking at the draw-sheet of the ITF Futures in Colombo, one realises the association's meager interest in player development. Let me state some things that the administration does not seem to realise.
Age-group Tennis, which is 99% of our development, is not player development programme, it is for introduction and recreation. The System is burdened with Coaches development and now we have more Coaches than good players, which is good for the Sports Goods industry, to sell junior equipment.
The age-group development which is schools responsibility, is only duplicated by the association for reasons unknown, and is unproductive to National Tennis. Events management and officiating which are mostly to run programmes of world Tennis bodies, have little or no benefit to us. Our limited ability, resources are not orchestrated in a smart manner. In these climates there can be no 'innovative Tennis'. In other words, our Tennis is without an 'engine' at present. I may add that Tennis is not the only sport in Sri Lanka which suffers from this syndrome.
-George Paldano, Former int. player; Accredited Coach of Germany; National,  Davis-Cup, Federation Cup captain/coach–  geodano2015@gmail.com