French Spring Festival features classic cinema
View(s):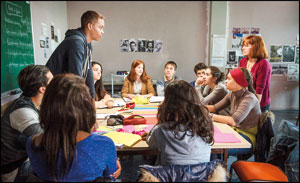 One of the much awaited items of the annual French Spring Festival here is the French film festival that is held simultaneous to the French Bastille Day.
This year the film festival is held in Colombo from July 12 to 15.
On July 13 'Sand Castle' at 5.30 pm and 'A Bottle in the Gaza sea' at 7.30 pm will be screened at the National Film Corporation.
A workshop with David Foenkinos will be held at 10.30 am on July 14. On July 15 'Once In A Lifetime' and 'Syngue Sabour' will be screened at 5.30 and 7.30 pm.
Every year in June-July, the Embassy of France and the network of the Alliance Française organise the French Spring Festival, a series of multidisciplinary events celebrating arts and culture from both France and Sri Lanka.
From June 3 until the French Bastille Day on July 14, the 5th edition of the French Spring will showcase a variety of events. Visual arts, cinema, and musical rhythms ranging from gipsy jazz to contemporary songs will contribute to strengthen the ties between European and South Asian cultures, offering a platform for free expression of the artistes, as well as a range of outstanding cultural explorations and discoveries.
Following from last year's projects – and especially the series of "Focus on Climate Change" in the run up to the Paris Conference on Climate change (COP 21) – , this year's festival will give special attention to promoting sustainable practices, with a focus on heritage and sustainable development.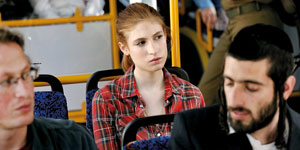 According to this common thread, a series of conferences and discussions will be organized on the risks and potential of the increasing number of tourists, and the development of eco-friendly practices, contributing to raise awareness about the importance of moving towards sustainable development.
In the field of Visual Arts, the artist and ethnologist Vickie Frémont will conduct workshops around the country, implementing her "recycled art programme", and photographer Marie Caroline Senlis will present a black and white exhibition about Versailles Palace's gardens, highlighting the beauty of this great piece of France's heritage. Building tomorrow's heritage, once again, an internationally-renowned graffiti artist, Marko93, will be invited to colour the walls of Kandy, Matara and Colombo, spreading artworks in public space.
Among the sponsors who supported this cultural endeavour are the Ministry of Cultural Affairs, the Galle Face Hotel, main hospitality partner, Airbus Group, Total, Lion Royal Pvt. Ltd, Suez Environment, Alstom, Carmart-Peugeot, Connaissance de Ceylan, Dialog, Pee Bee-Lancôme, Schneider Electric Lanka, Shanti Travel, Unibridge, Veolia and Vinci.