Andrew's Purple Revolution
View(s):

Following music legend Prince's recent death and with his birthday falling this week the Mirror Magazine caught up with Prince fan and 'Australia's Got Talent' winner Andrew De Silva via email about his latest band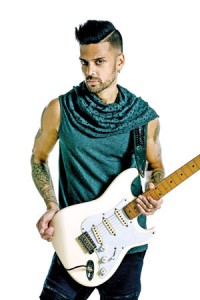 MM:     Having won  Australia's Got Talent in 2012, how has your life changed ?
AD:  The whole experience was really life changing . I think this usually what happens when someone steps out of their comfort zone and tries something new. I didn't expect to win the show, I was happy just to share my music with the nation.
It's led me down different roads in the industry as well. I recently did a national tour of Australia called "Lets Get it on – The Life & Music of Marvin Gaye." It's a theatre style show where I sang and narrated Marvin's life story with a 14 piece band. This is something I would never have dreamt of doing before. Especially with all the dialogue involved, but it was one of my greatest experiences.
MM: About Purple Revolution-  and how the band came  together ?
AD: After my experience with "The Life & Music of Marvin Gaye" it inspired me to start up the band Purple Revolution.  I've always added Prince songs to my live sets and recorded quite a few different versions of his songs as well.
I rounded up some of my best players who also love Prince's music and put together the show. Our first gig was a real buzz and we knew we had to do more.
It also feels like something I was meant to do – I've had many people over the years make this suggestion as well. The fact that Prince died not long after we put this show together makes it even more special to us. It's a great way to share his music and celebrate the genius that he was.
MM:     Prince's influence on you as a young artiste ?
AD : Prince has been a major influence in everything from my singing to guitar riffs to my bass grooves, live performances and production. He has  been very inspirational artistically as well. Never afraid to be himself.  I love being a multi instrumentalist as well. I always felt that it was important to play as many instruments as possible on a track because its all coming from the same soul. Prince was the ultimate inspiration for this. After his death I realise that we may not see another one like him again. So I'm thankful to have been able to see him perform a few times. Apparently he's even seen footage of me!  When I sang one of his songs with his drummer -John Blackwell on "Good Morning Australia" back in 2006. I hope he approved!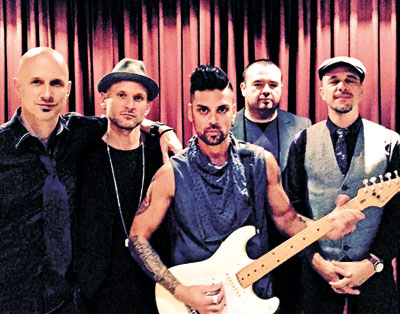 MM:     In 2013, you were selected as the support act for Mariah Carey – how did that come about and what was the experience like ?
AD:  I had just released a single with Sony and they decided to put me forward as a support act. My manager rang me one night and told that I had been selected by Mariah and her people to open up for her shows in Australia. To say I was pretty excited would be an understatement. Walking out on a huge stage is always a great feeling. It somehow just feels like home to me.
MM:     You are currently the lead singer for  Australian group Boom Crash Opera ?
AD : Boom Crash Opera has a long and  respected history in the Australian rock scene so it was a great honour to get a call from their drummer one day asking if I would be interested in taking over lead vocals in the band. I wasn't sure at first if I'd be suited for the band but after a rehearsal it just seemed to come together well. I'm good friends with the original singer Dale Ryder – so he I think he had a big say in suggesting me.
MM:     Future plans – Any albums we can expect in the future ? Tours ?
AD : My band Purple Revolution are booked for quite a few Melbourne shows over the next few months. I'm also reforming with my 90's R&B group CDB. We have some huge shows ahead.
MM:     When will you come back to perform in Sri Lanka ?
AD : I would love to take this band to Sri Lanka. I'm sure it would be an absolute blast! We had such a great time in 2013. Hopefully it will be sooner than later.