'Bavarian Garden' brings authentic German Cuisine to Waters Edge
View(s):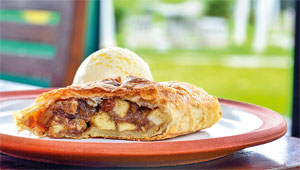 Waters Edge, the favourite suburban hotel on the outskirts of Colombo will bring authentic German cuisine to tantalise Sri Lankan taste buds as it opens doors to the all-new Bavarian Garden on the 5th of June 2016. Specialising in Bavarian cuisine, the new outlet set in a semi-outdoor atmosphere will be an ideal location to enjoy recipes that have been handed down throughout centuries in Bavaria, a part of Southeastern Germany.
Commenting on the opening of the new venue General Manager of Waters Edge and renowned culinary expert Rohan Fernandopulle said, "Waters Edge has always been known for doing things out of the ordinary and the introduction of a German themed outlet will be another first for us. The recipes on the menu have been carefully selected by our team of chefs to ensure that patrons get the true taste, presentation and experience of Bavarian cuisine coupled with a range of chilled beverages. The ingredients that will be used in the preparations are also specially being brought down from Europe to ensure authenticity. We look forward to serving up great Bratwurst and Strudel to everyone."
The Bavarian Garden will be the latest addition to the array of restaurants at Waters Edge that serve up culinary delights from around the world adding to its reputation as the "Culinary Hub of Colombo."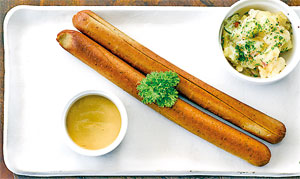 The outlet will be launched under the direction of the Chairman of Waters Edge Chamath de Silva. With an expected 2.5 million tourist arrivals to Sri Lanka by the end of 2016, the Bavarian Garden will prove to be a popular eatery for tourists and locals alike.
The carefully thought out menu at the Bavarian Garden will include appetizers such as Obatzda or the traditional Bavarian cheese dip to go along with sausage, potato or cabbage salad, and cold smoked Cabanossi sausages, all served with a choice of pretzels. Main courses include chicken Schnitzel with potato salad, grilled Cumberland sausage with sauerkraut and mashed potato, Weisswurst sausage with sweet mustard, radish and sauerkraut, Frankfurters with potato and cabbage salad, and traditional fish and chips. To finish off the meal chefs have added piping hot homemade apple strudel topped with a scoop of vanilla ice-cream.
Bavarian Garden is an ideal location for a relaxed evening with friends and family. Good food, a great atmosphere and the sounds of Germany playing in the background are sure to attract both young and old.
The outlet will also have special themed events that bring out the lifestyle and culture of the country it represents.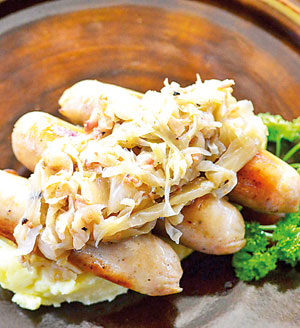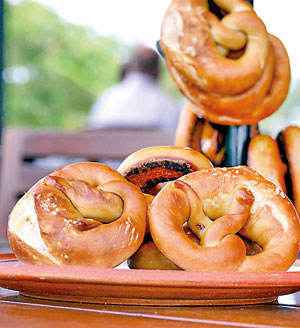 For more information contact the Waters Edge on 0112 863863.