New book will widen pool of astrological knowledge
View(s):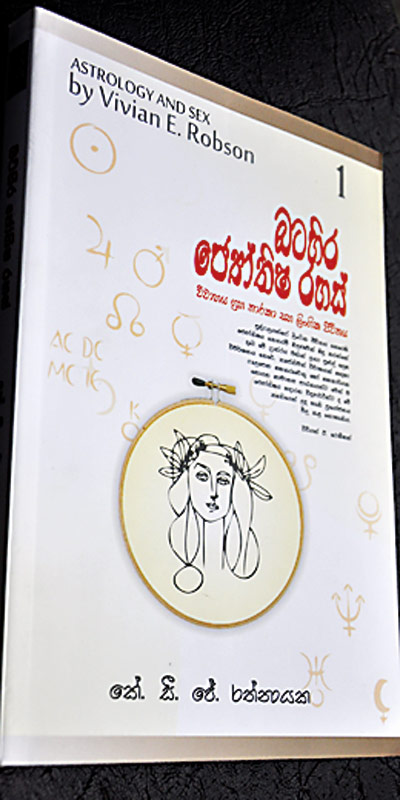 Astrology is practised widely in Sri Lanka – with many people looking to astrology for auspicious times, names for their children, and most importantly to check the compatibility of two people before marriage.
However, there is much more to astrology than the 'porondan' (synastry) or the auspicious times. 'Astrology and Sex' by Vivian E. Robson based in England which goes beyond this has now been translated into Sinhala by K.C.J. Ratnayake titled 'Batahira Jyothisha Rahas'.
"This is the first time that a western book on astrology has been translated into Sinhala, bringing the latest advancement in this field to people in Sri Lanka," said Mr. Ratnayake, who hopes to widen the pool of astrological knowledge through this translation.
'Batahira Jyothisha Rahas' priced at Rs. 920 is available at Sarasavi, M.D. Gunasena and Vijitha Yapa Bookshops.