Marians tour North America
By Sanath Weerasuriya
View(s):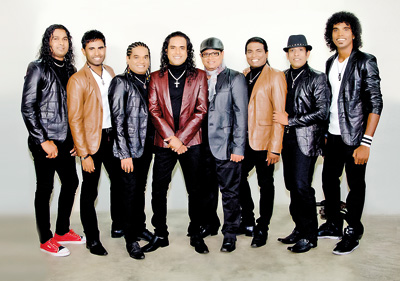 Popular band Marians will take wings today to perform in North America after twelve years of gap. Completing 27 years of long musical journey in 2015, Marians will kick off their tour opener in Los Angeles on 6 June.
The band will be in action at the open air Pearson Park Amphitheatre in Anaheim, LA from 6.30 pm, before going to their Seattle Concert on 13 June.
The boys will come alive at their second concert the Everett Performing Art Centre in Wetmore, Seattle on 13 June at 6.30 pm.
The first and the only dinner dance in the US will be held at the Ocean Palace Hotel at Bellaire Boulevard in Houston on 20 June. Their third open air concert will come alive at the Snug Harbor Cultural Center in Staten Island, New York on 21 June starting at 7.00pm. The final concert in America will come alive at the Albert Einstein H. S. Auditorium, Kingston, Washington DC starting at 7.00pm
'I would like to mention proudly that my band 'Marians' is now completing 27 successful years in the music industry and my supportive and extremely talented team members greatly back me up in entertaining our fans in world over. We're thrilled to be performing in the USA after 12 long years' said Nalin Perera, the leader of the band.
The second leg of the Marians North American tour will kick off at the 'Meeting House', Bristol Circle, Oak Ville in Toronto, Canada on 28 June from 5.00pm.
The Marian will be in action in Edmonton on 5 July at the Horowitz Theatre at the Students Union Building of the University of Alberta.
'We are ready and planning to give our fans a memorable musical experience and we're humbled and overjoyed to know that our fan base in the United States has increased over time. We'll be doing various events ranging from concerts to dinner dances. Likewise, we're hoping to meet, greet and entertain our fans in Canada who will eager get the Marians experience and enjoy our performances' he added.
The band will perform some of their old hits mixing with Marians newly created songs along with English and as well as good old baila session.
'My heartfelt gratitude goes out to our main organiser Thusitha de Silva for bringing together this set of events for us and for our fans based in USA and Canada' Nalin added.
For more details call Thusitha on 323-842-5365