Street boy in secret service
View(s):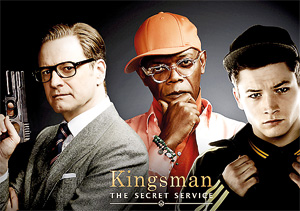 "Kingsman: The Secret Service", a story of spy organization which recruits an unrefined, but promising street kid into the agency's ultra-competitive training programme just as a global threat emerges from a twisted tech genius, is now being screened at Savoy 3D Cinema Wellawatte and Empire Delux cinema, Arcade, Independence Square.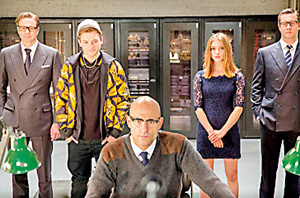 Based upon the acclaimed comic book the British film is directed by Matthew Vaughn and it is based on the comic book 'The Secret Service' created by Dave Gibbons and Mark Millar. The film stars Colin Firth, Samuel L. Jackson, Mark Strong, Taron Egerton and Michael Caine in the stellar cast.
During a mission secret agent Harry Hart is unable to prevent the death of one of his fellow agents. Feeling guilt, he personally delivers a bravery medal to the man's widow and his young son, Eggsy, saying that if they ever need help, they should call the phone number on the back of the medal and deliver a coded message.
Seventeen years later, during a mission to find Professor Arnold, a kidnapped climate scientist, another Kingsman agent, Lancelot, is killed by Gazelle, an assassin with bladed prosthetic legs. In London, Eggsy is unemployed and living with his mother, infant sister and an abusive stepfather. Despite being intelligent and able, he left the training for the Royal Marines because his mother worried he would end up like his father. A thug threatens him in a pub, so Eggsy leaves, but steals the thug's car. After being arrested, Eggsy calls the number on the back of the medal and is released. Harry meets him outside the station and takes him to a local pub, where he criticises Eggsy for wasting his life. When the thug shows up with his friends for retribution for Eggsy's theft of the car, Harry advises the thugs to leave. When they rebuff him, Harry easily beats the thugs up. Following this incident, Harry takes Eggsy on a completely new and adventurous journey.