'Ida Denna' War and Love
View(s):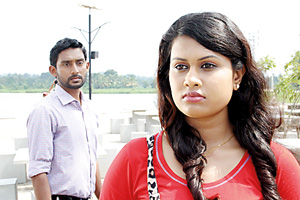 A triangular love story in the backdrop of post-war in Sri Lanka, 'Ida Denna', 35-episode teleplay telecast at 8.30 pm on every Saturday and Sunday starting from February 21.  With number of new faces to the mini screen, the teledrama is played by Janaka Kumbukge, S. N, Neranjala, Poorni Shehara, S. Saravanabavan, Soorya Dayaruwan, Nilukshi Nadushika, Janak Premalal, Manohari Wimalatunga, S. Koneshwawan, Mohan Raj, Samantha Kumara Gamage and Achala Walpola.
To the screenplay of Gaya Ramya Alwis, 'Ida denna' is directed by Nalin Mapitigama and art direction is Sudath Priyalal. Gayani Satharasinghe make up, Vireanga Ketapearachchi edited, Chaminda Uduwela assisted in direction, the teledrama is produced by Dr. Arosha Fernando.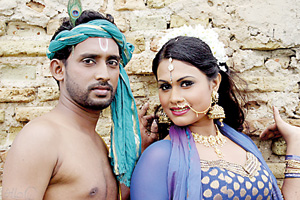 The teledrama revolves around Surendra, a rehabilitated former LTTEer and he returns in search of his love which he maintained a top secret during the war.
He was fallen in love with Subhoda, a Sinhala undergraduate who is also a daughter of a senior army officer. Though lived in the South, Subhoda too is a victim of a war as her mother too died due to a bomblast in Colombo. Despite a fighting for the LTTE, Surendra managed to maintain his secret love due to he help by Ramesh.
But as Surendra returns in search of Subhoda he is in a complicated situation as Ramesh too is interested in Subhoda. What will happen at the end of this triangular love? Who will be able to win Subhoda.