"Silver Pixels": Virtusa's global photographic exhibition
By Chiranthi Senanayake
View(s):
Virtusa Corporation held its annual global photographic exhibition "Silver Pixels" for the 10th consecutive year under the theme "Diversity" on November 26 at its Sri Lanka Advance Technology Center (SLATC) building in Orion City.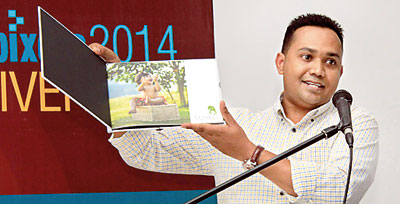 Over 150 entries that captured the variety of the universe were sent in under the three categories of "Nature", "People" and "Places". The walls of the lobby were covered with photographs that were like windows to life. Women of the Kenyan Maasai tribe posed in a line while an aged couple selling Sarawita at the beach warmed themselves with a candle flame. The spectrum of light reflected on a soap bubble was captured under the title "Nature's Acceptance of LGBT Pride." In this manner each entrant spoke of something important through his or her entries.
To celebrate a decade of Silver Pixels the organisers introduced a new category called "Mobile Photography" to the exhibition, to encourage amateur photographers who use mobile phone cameras. An online competition was also conducted for university students, on their Campus Reach Facebook page where the photograph that received the most number of likes from the page's visitors was adjudged the winner.
Winners under the four categories and an overall winner were chosen by a panel of judges. The panel consisted of Sagara De Mel, Prasad Hapuarachchi and Ajantha Wattalagedara, all well known names in photography.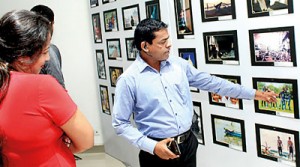 An awards ceremony was also held to announce the winners. Out of the mobile photography entries Julian Navaratnam's work won first place. Kushan Panduka Wijesundara was declared the winner of the Nature category. Bavithra Anpalagan won the People section while Suvini Vinodya Gunawardena was adjudged the winner of the Places category. The overall winner was Kushan Panduka Wijesundara who went away with the grand prize of a return air ticket to Malaysia.
The exhibition entries would be used in company material such as the corporate calendar and the Virtusa coffee table book.
Prior to the exhibition two workshops were conducted for those interested in the field of photography. The main sponsor Camera Hub did "An Introduction to Cameras, Equipment and Great Comparisons to Help Add Value to your Next Purchase" while co-sponsor Jamphoto, held a workshop on the recent technology used in photo album printing. "This exhibition was organised to show- case less obvious talents of Virtusa." said Vice President, Virtusa, Naresh Supramaniam.
"Photography is my hobby. So my win is definitely a great motivation for someone like me who just started clicking pictures." said an excited Bavithra Anpalagan who won the People category.