Going for hair flair
By Tharooshie Mahahewage
View(s):
Pix by Nissanka Meegoda
It was a special day for young hopefuls in the beauty industry when 'Hair Art 2014', the graduation show of the Ramani Fernando Sunsilk Hair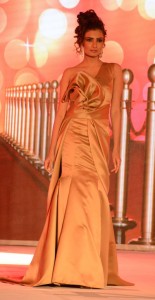 and Beauty Academy was held on November 25 at the Hilton Grand Ballroom for the ninth consecutive time. The chief guest for the event was, as per tradition every year, MP Rosy Senanayake. The event featured a runway collection of hair art by the top 25 graduates from five different batches.
Ramani Fernando was also made brand ambassador for the 15 day movement against 'Gender based violence', a worldwide movement organized in Sri Lanka by the Zonta Club.
The show featured three hair collections- the paper sculpture collection featuring hand sculptured hair and clothes made of paper executed by the students themselves, Heavenly Highlights collection featuring cuts and colours for which the outfits were by Hameedias, and the Red Carpet Glamour collection which featured elegant wear designed by Aslam Hussein.
The City and Guilds medal of excellence was won by Charithra Perera Dissanayake from the academy. The Best Sunsilk Student 2014 was won by B.D. Dinesha Harshani Jayaratne from Polonnaruwa.
The second runners-up for Diploma in hairdressing were A.I.W.D. Jayasundara from batch one, Sanjeewani Wickramasinghe from batch two, Nirmani Sisudharshana from batch three, Manimegalai Sivakumar from batch 4 and Chathuri Himashi from the Kandy batch.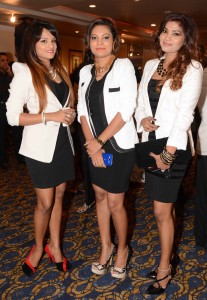 The first runner-up awards went to Mekala Senani from batch one, Shalini Ishara Perera from batch two, O.D. Silva from batch three, Muthuki Perera from batch four and W.K.D.M. Chanaka Withana.
First place in the Diploma in hairdressing was won by I.A.D.P. Nadeeshani Suraweera from batch one, P.G. Dilini Upamali from batch two, T..A. Sachithra Rathnayaka from batch three, Asheni Dharmaratne from batch four and W.K.D.D. Tharuka Withana from the Kandy batch.
The winners of Diploma in Beauty therapy was Zaynah Nazeer batch one, Insiya Malalgoda from batch two, Hasna Mohamed and Heather Clayton from batch four.