Sebs dance to the 'Back to School'
By Sanath Weerasuriya
View(s):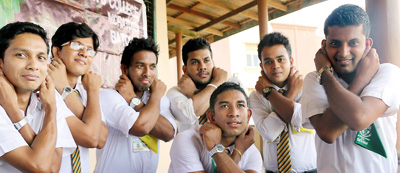 The latest song created by veterans Lalith Perera and Mahesh Silva for the maiden 'Old Sebs go back to School' was held at the St. Sebastian's College, Moratuwa recently.
The song was penned by Lalith Perera and he created the catchy melody for the song. Mahesh Perera of 'Simple' fame arranged the music and provided the backing music along with his band.
'When I heard about this 'back to school' project, I thought we should do something different. Most of the Colleges have worked on this concept 'back to school' and succeeded. But Sebs wanted to do it in a different way. So we created this song. Mahesh came forward to support me in this and his musical arrangements were brilliant' said Lalith.

The song was conceptualised, written and recorded within a two days time just before the event kicked off. The vocals are done by Lalitha and Mahesh. The audio track of the song 'Back to School' is now out on air and the video is in the making now.'We are busy working with the visual and hope to release on television soon' Lalith said.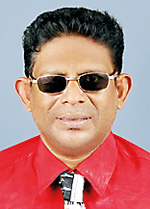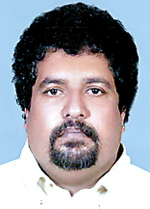 'I have to thank everybody, who was involved in this project, Mahesh, for his heartfull support, Mahesh Fernando, Prashan Fernando for musical support and Manjula Fernando, Janith Peiris and Shaminda Peiris for logistic help' Lalith added.'Back to School' was organized by the Old Boys Association of St. Sebastian's College Moratuwa giving an unprecedented opportunity to all past pupils, all young and old who walked to the portals of the College to meet and greet their colleagues of yester year, reminisce the good old days of their formative years.
On this memorable day, old boys have met past Rev. Fathers, Brothers and teachers who visited the college to revive their past memories of their good old days.  On the same day afternoon OBA family sports day as in the previous years was held.  Sports Activities such as six a side cricket, Basket Ball, Athletics events Tug o War and games for ladies and children were major attractions at the event.
For details call 0777104557 or 0773067988