Carlos Reygadas in Colombo
View(s):

Internationally acclaimed Mexican filmmaker Carlos Reygadas will attend the International Film Festival of Colombo 2014 (IFFC), the first ever international film festival to be held from September 2 to 7 in Colombo.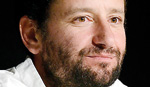 In addition to screening a number of his multi-awarded films, Carlos will also be conducting a two-day Master Class on film direction as part of the festival Master Class Programme. This is the first visit of Carlos Reygadas, a Cannes Film Festival favourite to Sri Lanka. His wife Natalia Lopez, a film editor will join him in his tour.
This is the first time that Carlos will conduct a Master Class in an Asian country and hence it will be a great learning opportunity for prospective filmmakers from the South Asian region. The two-day Master Class on Film Direction will be opened for students and young filmmakers who are serious about direction. Out of the applicants from Sri Lanka and other South Asian countries, 40 participants will be selected following an interview process. Sri Lanka's own internationally recognized Director Vimukthi Jayasundara and Sri Lankan Cinematographer Dhanushka Gunathilake will also be a part of the panel. Together, they will be sharing their knowledge and experiences with the participants over the course of two days.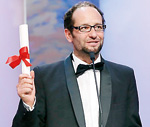 The full Master Class programme at IFFCOLOMBO will soon be announced. Born in Mexico City in 1971, Carlos Reygadas became a lawyer in Mexico, specialized in armed conflict issues in London, and worked for the United Nations before starting his film career. Inspired by art cinema giants such as Andrei Tarkovsky, Reygadas made four short films in Belgium between 1998 and 1999.
Carlos Reygadas has won Best Director (Post Tenebras Lux) 2012, Jury Prize (Silent Light at) 2007 and Camera d'Or (Japan) 2002 at Cannes Film Festival in addition to several nominations and won Best Feature (Silent Light) at Chicago International Film Festival 2007.
The IFFC will showcase a diverse array of films from close to 35 countries which will be screened at some of Colombo's best cinemas including Regal Cinema, Empire Cinema (Arcade Independence Square), Majestic City Ultra and Tharangani (National Film Corporation) as well as Geothe Institute during the week-long festival.
For more details about IFF Colombo 2014, its special guests, films and more please visit www.iffcolombo.com