Nilendra returns with 'They Dance Alone'
View(s):

Following the success of his maiden feature film 'Thanha Rathi Ranga' (Between Yesterday and Tomorrow) which has already had rave reviews internationally, Nilendra Deshapriya is getting ready with his next movie "They Dance Alone", a story woven around a tragic and true story that occurred during the dark period of late 1980s.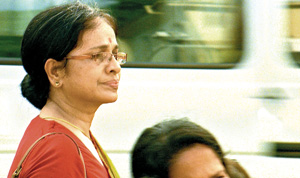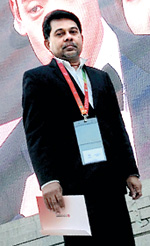 Nilendra who recently returned after attending the Shanghai International Film Festival 2014 preceding accolades and recognition at many other prestigious international film festivals around the world, will have the Muhurath for the second film next week. The storyline springs from the life and tragic destiny of abducted journalist, actor, television presenter and poet, Richard de Soysa who was later found dead and also his mother Manorani Saravanamuttu – who will be portrayed by veteran actress Swarna Mallawarachchi.
The feature film captures the deeply upsetting plight of Manorani who fights against the system for justice on behalf of her brutally assassinated son. "It's the women who bear the brunt, and its the women who are the strong ones, because, when you lose a child you lose yourself." (Manorani Saravanamuttu)
"They Dance Alone" will be produced by Bandula Gunawardane with award winning movies to his credit such as 'Suddilage Kathaawa', 'Siri Madura' and 'Ayoma'. Bandula Gunawardane will be making a come back to cinema after 19 years.
Interestingly Nilendra had also been the assistant director in 'Siri Medura' and 'Ayoma' directed by Parakrama Niriella while Swarna played the female lead in 'Suddilage Kathawa' (directed by Dharmasiri Bandaranayake) and 'Ayoma'. Speaking about the film Nilendra said 'The Dance Along' will be a milestone in the careers of Minister Bandula Gunawardena, Swarna and his as the three of them would be meeting so many years after 'Ayoma'.
Still fresh with the experience of Shanghai Film Festival where his film was shown, Nilendra said the festival which was a display of rich cinematic culture was a paradigm experience. "When you participated at the opening and the closing ceremonies of the festival you feel what an immense responsibility you have as a filmmaker," Nilendra said.