SAARC film gems on show
SAARC FILM FESTIVAL – May 20th- 25th 2014
View(s):
Spreading and sharing the culture and art in the South Asian region, the SAARC Film Festival will open in Colombo from May 20 to 25, in Colombo.
Organised by the SAARC Cultural Centre, the festival is aimed at promoting arts and culture not only in the region but globally as well. This year the festival will showcase feature and short films of the region, and member states of the SAARC countries which have already been nominated as the best films from the respective countries. This will be a unique opportunity for the general public to view some of the best films from the SAARC Region.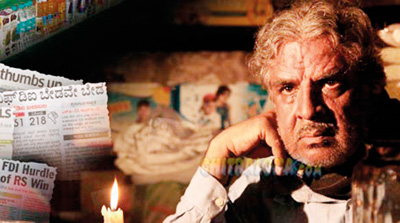 An award will be presented for the Best Feature Film and Short Film – which will be adjudicated by a panel of international juristts from Russia, Iran and Singapore. Further there will also be a special workshop organised by the Centre for film directors, producers, actors, actresses, and film enthusiasts as well as experts in the Film Industry.
The SAARC Cultural Centre, in keeping with its mandate of promoting culture in the region through different modes of art, will showcase films from the region as cultural expressions at its forthcoming film festival.  The SAARC Film Festival is bound to be a treat to all film enthusiasts and is open to the public free of charge.