New movie from Cecil Gunasekera
View(s):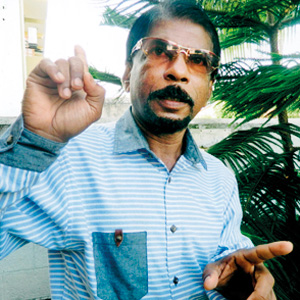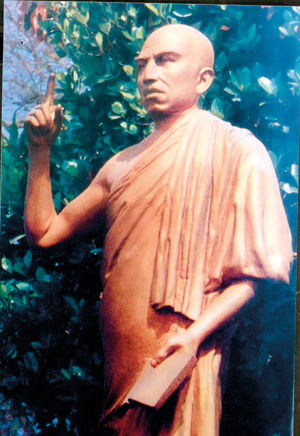 Cecil Gunasekara is to make his film directorial debut on the life of great Buddhist orator Ven. Migettuwatte Gunananda Thero who spearheaded famous debates between the Buddhists and Christians in late 19th century. Starting from the childhood of the protagonist up to where Henry Steel Olcott who came down to Sri Lanka being inspired by the Buddhist point of view depicted in 'Panadura Debate' of Gunananda Thero will be pictured, said Mr. Gunesekara.
Mr. Gunesekara who is currently following a cinematic production course in North Sydney Campus, came to Sri Lanka to consult the Venerable Mahanayakas about his project and also to pursue a research in Balapitiya Mohottiyawatta area where Ven. Gunanada Thero was born. "In my opinion, Ven. Migettuwatte Gunananda Thero was the best historical figure in Sri Lanka who re-affirmed the due place for Buddhism both locally and internationally during a time it was challenged. So I think now it is high time to re-read that legendary character" he said.
"When I came back to Sri Lanka I was so disappointed to hear the news about nurses' strike, the behaviour of various religious groups and etc. But those incidents reassured me of the timeliness in choosing the storyof Gunananda Thero who advocated discipline and religious harmony"
Mr. Gunasekara told the Sunday Times that the casting team for the film is not yet finalized.