Faculty towers the dining experience returns to Sri Lanka
View(s):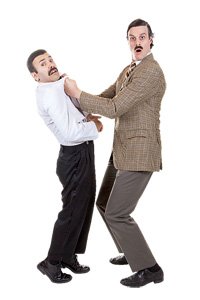 This internationally successful homage to the BBC's most popular sitcom 'Fawlty Towers' returns to Mount Lavinia Hotel, following a sold-out debut season last year. It arrives slap bang in the middle of a 20-country tour which this year also debuts in Malaysia and Iceland. Add to that performances at the UK's Royal Albert Hall, Sydney Opera House, all the major arts festivals, and an ongoing residency in London's West End, and fans can see why this return to Sri Lanka is most welcome indeed.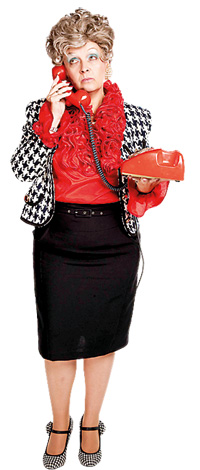 The Dining experience will come alive at the Mount lavinia Hotel from 4th to 8th June. With Basil, Sybil and Manuel on hand and only a third of the show scripted, anything can happen as audiences take a seat in the 'Fawlty Towers' restaurant… On the menu: all the best gags, shambolic service, and a '70s style 3-course meal in 'a hilarious battle of wits, patience, fire extinguishers and fine food'
Born in Brisbane in 1997, Faulty Towers The Dining Experience is now performed around the world pretty much non-stop. At the same time, it maintains a residency in the heart of London's West End theatre land. The cast for Sri Lanka features: Karen Hamilton as Sybil, Jordan Edmeades as Basil, and Geoffrey Reczek as Manuel.
Two matinée performances will be on Satatuday and Sunday : lunch from 12 noon; show starts at 12:30pm. there will be five dinner performances, Wed-Sun: dinner from 7pm; show starts at 7:30pm. Tickets – Rs. 5900/= all tickets include a 3-course meal and 2-hour interactive show.
Faulty Towers The Dining Experience is an affectionate homage to Fawlty Towers the TV series written by John Cleese and Connie Booth. Their original TV scripts are not used in Faulty Towers The Dining Experience.