The Reality of underworld
'Gini avi saha gini keli'
View(s):
The firsthand depiction of the underworld that existed in Sri Lankan suburbs with political patronage a few decades back will be shown with 'Gini avi saha Gini keli', a story based on Anura Horeshas' novel of the same title.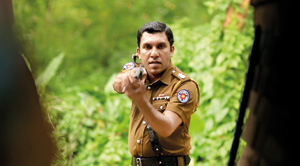 Telecast at 9.30pm on Derana TV on all weekdays starting on Monday, April 7, the teleplay is produced and directed by Saranga Mendis and is played by Sriyantha Mendis, Mahendra Perera, Palitha Silva, Buddhadasa Vithanarachchi, Sampath Jayaweera, Rex Kodippili, Hemantha Iriyagama, Somaweera Gamage, Niroshan Wijesinghe, Jagath Benaragama, Sahan Ranwala, Kalana Gunasekara, Nimantha Warnakulasuriya, Kumara Thirimadura,Gamini Jayalath, Priyantha Wijekone, Surangi Ruwanmalee and Indika Subasinghe.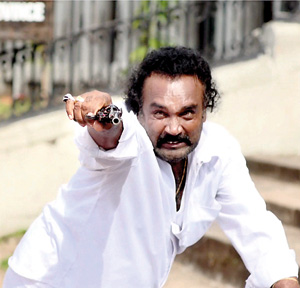 'Gini avi saha Gini keli' reflects how the Sri Lankan political system was during the 1988 and 1989 terror period which used and misused underworld gangs to achieve their political gains through sheer violence and brutal killings. The entire story revolves around the underworld gangster 'Thummulle Padme' who starts with brewing illicit liquor with the support of a politician and ends up being a major anti-social element. Padme destroys and gets rid of all who obstruct his 'business' and he confronts a brave police officer, Nishan Panakumbura who with his senior officer fearlessly fights to eliminate the underworld.
Padme's main confidant and partner is Mahawatte Lokaya and his enemies are Sundare who is a heroin smuggler. The teledrama will show how once powerful underworld leaders get killed by the very system they introduced, promoted and got benefitted.