'Choro Calibre' passion for Lent
View(s):

Popular 'Choro Calibre', a talented choral group, who are widely known in Sri Lanka, will soon embark on a different journey, setting aside their customary glamour-filled choral concert of popular songs and dazzling dances, the recipients of international awards, will go spiritual this Season of Lent.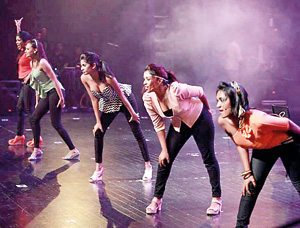 Led by the youthful and dynamic musician Shamal de Silva, Choro Calibre is ready to make a presentation of hymns and songs commemorating the Passion and Death of Our Lord, Jesus Christ.  Thus joining millions of Christians world-over pursuing the spiritual demands of the penitential Lenten Season, Choro Calibre calls upon like-minded men, women, young and old to become part of their choral encounter – 'Closer to Jesus'.
The first of the series of events unfolded on Saturday, April 5 at the St. Joseph's Church, Nugegoda. This will be followed by a repeat presentation today (Sunday, 6th April) at the Sacred Heart Church, Rajagiriya at 6.30 pm. The finale will be held at Fatima Church, Maradana on Thursday, April 11 and will include a Eucharistic Adoration by Rev. Fr. Angelo Wijewickreme, OMI and culminating with the glorious Easter Hymn, "From the Sun's Rising."
The 18-member, soprano, alto, tenor, bass, ensemble will blend the voices in exquisite harmony as they render hymns in Sinhala and English.  The thematic progression will involve God's creation, Jesus as the Teacher, His condemnation to death,  His passion and death as laid down in the spiritual exercise of the 'Way of the Cross'.
The annual event presented by Choro Calibre for the third time will also feature striking visuals to enhance the serene mood of prayer and reflection.
All three presentations are free of charge and all are invited to undergo a spiritual transformation which is the crying need of the day.