Kick-Start for national Tennis
View(s):

Benefits of sport are multifaceted. Nations strive to enhance sports which suits their people, culture and climate most of the time. In recent years internationally known Sports has become a noticeable segment for the promotion of 'national identity' and a strong contributor to the economic equation of developed countries.

Availability, affordability, convenience, mass participation, social tradition and 'mega' events in a country denotes popularity of any sport. Sport has also become the symbol of prosperity and peace in nations. From what I have seen popularity of Tennis in a nation depends on their elite in the international standing. This is the 'kick-start' to bring out a nation's 'potential' in Tennis.

Swiss Saga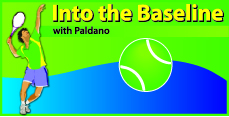 Switzerland was not known as a major Tennis playing country. Known for winter holidays, 'snow' in Switzerland is called 'White-Gold' because of the contribution it makes to the Swiss economy.
That also made Alpine skiing the most popular sport and tourist attraction. This has changed in recent years. Currently in men's Tennis Switzerland is enjoying a high level of international recognition with Roger Federer and their new addition into the top five of the world Stanislas Wawrinka. Originally it is Heinz Gunthard who made the Swiss feel that they could be good at Tennis. He made a strong impression in an era when Sweden was dominating the podium. The follow up to Gunthard was a daughter of a Czech Immigrant; Martina Hingis. Martina really put Switzerland in the world map by winning many 'Grand-Slam' titles and prominently featuring the world ranking for considerable span of time. Since then Swiss Tennis has been going up and up. Swiss potential in Tennis really came out with Roger Federer's performance and his standing the world ranking. He did a one man show in the most impressive way to enhance the Swiss sporting image.
Gunthard, Hingis, Federer and Wawrinka exhibiting their ability to kindle the Swiss potential not only as an elite Tennis country but also as a mass participatory social sport nudging the country's preference to ski. Tennis in Switzerland is a summer and winter sport today. Tennis being equipment, facility and skill oriented sport the benefits of Tennis flows down to service vast number of people and many segments of the Swiss economy.
History of popularity
The eastern European and the central Asian countries are also are experiencing the revival of Tennis and beginning to reap the benefits. Before this, Aranxta and Emilio Sanchez, Casal, Manuel Santana and Nadal did the Tennis revolution to Spain. Steffi Graff and Boris Becker did it to Germany. Bjorn Borg, Stefan Edberg and Mats Wilander did it to Sweden. Rod Laver, John Newcombe, Roy Emerson and many more did it to Australia. Yanick Noah, Bartoli did it to France and USA got it through their big guns from Jimmy Connors, John McEnroe to the last one Pete Sampras. South Americas even today is a huge potential but for reason not really known only few loners have surfaced. Known as the 'butterfly', Brazils Maria Estella Bueno made South-American Tennis stand out in the sixties and seventies. Thomas cock and Edison Mandarino took Brazil to the Challenge round finals against India. Argentina rolled out Guillermo Vilas, Gabriela Sabatini and now Juan Martin Del Potro is keeping the flag flying but what we see in south Americas is not a Tennis revolution. They have Football in their blood.
Asia and AfricaTwo of the continents that have not really shown flair to make Tennis big are Africa and Asia. With China in the scene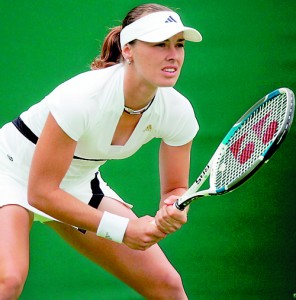 there is a little change in Asia but as a continent Tennis revolution has not surfaced in Asian to bring out the national potential. Being the most populated continents they talk of staggering and eye raising number of players. The number of courts in these countries and other factors does not support their claim. To reap the harvest of Tennis potentials a country needs to achieve certain infra structural and participatory cost control for all tennis players. Not just only for elites. This is at present is going the wrong way in Asia and Africa.
For singles to develop in Tennis in a nation, two players need 12 hours of court a week to become elite player. In the sixties this formula was available in Sri Lanka. This is what gave 132 men's open entries and 64 women's entries to Sri Lanka Nationals until the '70s. It also kept players in Tennis till 34 to play a 'matured-game'. Playing hours per court per day in the tropics are very low. This in turn affects participatory tennis player's prospects. The rain soaks the clay courts for 130 days year. The sun permits only about 4 hours of correct temperature to enjoy and to practice Tennis a day. Tropics need covered courts. [Not indoor courts] These are yet to appear in the numbers needed. Events to motivate Tennis in Africa and Asia has got it all mixed up. They even call a tournament 'Open Championship' and have only age group events. The proportion of 'age-group' events to 'open' in most tournaments is in the region of 10:1 in the wrong way. These de-motivate development of elites who can give the 'Kick-Start' for Tennis revolution for Asian and Africa.
Elite world beaters must appear to bring out the potential of a country in Tennis. It happened to our Cricket. Tennis history has repeatedly shown this as the 'only' path to bring out the potential. It is the 'kick-start' every nation should focus on to develop Tennis.
* George Paldano, former international player; Accredited Coach of Germany, ITF and USPTR; National, Davis Cup and Federation Cup Coach–gptennis.ceylon@gmail.com-