'Bright Spark' and more at this year's CFW
By Vinusha Paulraj
View(s):
After toasting ten successful years of Colombo Fashion Week (CFW) last year, Ajai Singh and his crew are back with this year's edition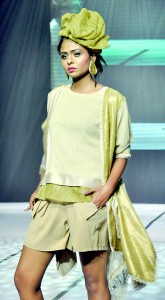 of HSBC CFW. "This time Fashion Week will last for six days," President of HSBC CFW Ajai Vir Singh revealed. The shows that lasted three days have now been extended over a span of six and space has been made for young designers to feature their designs as well.
Feeling that under the sparkle and extravagance of the industry fashion graduates in Sri Lanka had a somewhat unfair disadvantage when it came to getting recognized and realizing their fullest potential, HSBC CFW worked with universities to expose aspiring designers of the Academy of Design, LIFT, Raffles and the Moratuwa University to the demands of the industry. Nine talented students have been chosen to show their work in the 'Bright Spark' shows introduced this year that will precede the main Fashion Week shows.
Further broadening the scope of fashion additions to this year's HSBC CFW will be the new fashion online format launched with wow.lk and the Crafts in Fashion programme with the National Crafts Council.
CEO of HSBC Sri Lanka and Maldives Patrick Gallagher disclosed that HSBC was, "Delighted to be a part of CFW for the past seven years"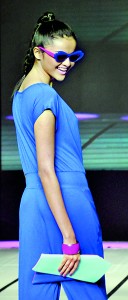 given the innovation and growth of the event each year.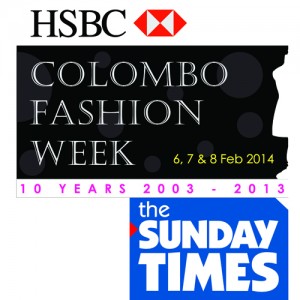 Since the ultimate goal is reaching new heights in global fashion,the models will include participants of the Supermodel Sri Lanka Contest held last year. Being a platform for both models and designers to grow, 30 Sri Lankan models will showcase the work of 30 designers while 15 foreign models will also be on the ramp.
HSBC CFW is scheduled to hit the ramps from February 3- 8. The main shows will take place on February 6, 7 and 8 while the Bright Spark shows will be held on February 3, 4 and 5 from 4 p.m. to 5 p.m. Hilton Colombo will host these events.