Appreciations
View(s):

Achcha had a big heart and embodied the noble tradition of service to others

Sita Ranatunga

Describing my grandmother and how much she meant to me and to many others is no easy task, so I will start from the very beginning.
I suppose the first grandchild is always special. I can only imagine how much my birth and becoming a grandmother meant to Achcha. It was a title she held proudly for 23 and a half years and every single day she was a shining example of what all grandchildren wish a grandmother to be. I remember very few things from my early childhood. But what I do recollect vividly is planting beanstalks in the garden under Achcha's supervision. Achcha spent countless hours and days looking after my every need in the first few years of my life. Some of the stories she read to me, I remember to this day. Achcha was and always will be my first favourite person in the whole wide world. When people used to ask me who my favourite parent was, I used to proudly proclaim it was Achcha, much to the embarrassment of my parents.
Achcha took immense joy in presenting gifts to her grandchildren. Nangi and I would often remark that she could make pocket money appear from thin air as the sums she bestowed upon us each year grew better than any investment we will ever make.
But Achcha's contributions to me were not just monetary. For many years she taught me Sinhala and Buddhism diligently, spending countless hours of her own personal time. I am a tutor by trade, but I will never ever have the patience to sit with a 10-year-old for 6 hours at a time and motivate him to learn the unlearnable. Achcha's hard work paid off as I got 90s in both Sinhala and Buddhism in my final years at Royal. With this she taught me that hard work will always be rewarded and one must never give up in the face of seemingly unsurmountable challenges. The biggest challenge for me now, is coping with the knowledge that she isn't available at the end of a phone or Skype chat, but I am certain the legacy she has left will help all of us move forwards with life and live it to the fullest.
Of all the things she has done for me, I believe teaching me the Theravada Buddhist tradition with immense zeal and passion is the most significant. She encouraged me to attend danas and banas and recite Suttas and do poojas. For many years she has led the way for me in this regard, and now the responsibility of having to do all of this without her is a prospect I must face with fortitude.

Achcha had a big heart and embodied the noble tradition of service to others. Over the years, her efforts to improve the lives of thousands of her fellow human beings with no benefit to herself left a profound impact on myself and many others. In a world with much injustice and selfish behaviour, she served as light in the darkness to a little boy in need of guidance and direction. For this I am eternally grateful, and the only way we can repay my debt to her is to impart this wisdom to as many others without delay. We can only hope to honour her memory by continuing her noble work.

If there is any consolation in her passing, it is that she has been prepared for it better than anyone I have known. Every so often she would comment on a flower wilting or a death of a good friend with "Can you see? All that arises must pass away". Today I finally"see". But as for Achcha, she was always aware that this day would come, although her prediction was at least 20 years too late. At times it was almost as if she wanted to cease living to prove a point. Most people who hold such notions live a life of pessimism and despair, but certainly not Achcha. She was never one to remain idle, even in the face of significant health concerns and limitations on her lifestyle. She was one of the most active participants in her community and many knew her to be a truly remarkable lady.

Despite the very high standards of character and discipline Achcha set for me, she was also remarkably compassionate and understanding. She has been with me through my highest highs and lowest lows. She is one of the only people who always treated me with the same love and respect no matter what the situation or consequences. She was even content with me mispronouncing "Achchi" all my life. There many grandmothers in this world, but there was only and will only ever be one Achcha.
May she attain Nibbana.

-Binu Jayawardena

Ma, the great and beloved matriarch of our family

Hermia Iona oorloff

Our loving Ma, the day that you left us,
Our hearts filled with pain, felt like a theft.
We feel so much sorrow, deep is our grief,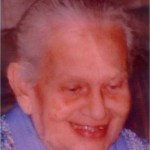 Now you're not suffering, that's a relief.
We hope sincerely, that you may rest in peace,
Our love for you, shall never cease.
We miss you so much, deeply and dearly,
remember your voice, forever and clearly.
For so many of us, you were our foundation,
A beautiful life, deserves a standing ovation.
Thank you Ma, for selflessly sharing,
Our loving Ma, thoughtful and caring.
The late Hermia Iona Oorloff (Better known as "Ma") was the sweetest person to walk this earth. Wife of late Cecil Henry Oorloff, mother of two sons and seven daughters, grandmother of 22 and great grandmother of 20, she bid goodbye to us on January 1, 2013. She left this earth at the ripe old age of 88 to meet her maker. Born on January 5, 1925 she lived her life to the fullest.
Moving to Australia after the demise of her beloved Cecil, she lived there for 24 years but she would always make it a point to visit her children, grandchildren and great grand children as often as possible. Not keeping a penny for herself or spending on herself, she unselfishly sent crates of goodies to Sri Lanka for the entire family and would look forward greatly to their distribution on her arrival. This practice continued until she returned to Sri Lanka for good.
She would remember sizes and personal preferences. She even sent gifts to the extended family, married or otherwise, a testament to her generosity. She was a fantastic cook, maker of wedding cake and would eagerly take centrestage at baking the Christmas cake. She insisted on overlooking the preparation of wedding cake for any one of her beloved family members who were planning on tying the knot.
She was a strict disciplinarian and whatever she did was to perfection. We are all ever-grateful for being a part of her life.
Merciful Jesus and Mary, grant her eternal rest
Sadly and prayerfully remembered by her children, grandchildren and great grandchildren.
A true friend who will live on in our hearts
DR. SANJANIE GAYANTHIKA FERNANDO
It is with a deep sense of grief that I write this appreciation about our beloved Sanjanie Akki who has had a profound influence on my life and the lives of many others. As I absorbed the shock and took in the enormity of her sudden passing, my thoughts are with her immediate family members.
Sanjanie Akki was married to my cousin Gehan Aiya. They were a wonderful couple, who complemented each other very well. Her humble kind nature and humane qualities were an encouragement to those who knew her.
She was a devoted mother to Senuja putha and a beloved wife to Gehan Aiya. She was adored by her parents, brother and her in-laws.
She was a beacon of integrity and a scientist par excellence. She was the recipient of the prestigious Australian Leadership Award.After receiving the award, she said, 'Molecular biology has provided many recent advances in modern medicine, including new antibiotics and drugs to benefit those with cancer. My country needs expertise in this area and leaders, who understand it'. It is to be hoped that others will be inspired by her fine example.
May the blessing of the noble Triple Gem be with her family and give them strength and the courage to tide over this period of sadness and irreparable loss.
She was one of those truly special people, loved by all who knew her and missed by all.
Sanjanie Akki, your smile and your love will always lighten our hearts.
May she attain the Supreme Bliss of Nibbana
-Primal Fernando
7 years on, the loss of your presence is dearly felt
Bryan Paul Senanayake
Seven long years have passed without your guiding voice and smile
And yet I miss you as if I held your hand just yesterday…
They say time heals and eases the pain
But, I know I will never overcome the loss of your presence at every waking moment…
The only solace is knowing you are happy with Lord Jesus and Mother Mary
Looking over us in the bliss of heaven free from any pain and suffering.
I talk to you daily as if you were here and I know you hear me. That is a comfort…
I tell our children stories that you have shared with me and show them photographs of your many travels.
This year, has been particularly difficult for our family
And I know your strength and presence would have meant the world to me
I feel you close and sometimes so far…
I long for a hug from you.
I miss you Dada and always will….
With all my love
-Shima