Mobile phone camera
View(s):

Mobile phone camera

Almost everybody has mobile phones these days. These sophisticated gadgets come in very useful specially to be in touch with each other. Some phones also have cameras. This is a story of how such equipment was misused on board a flight.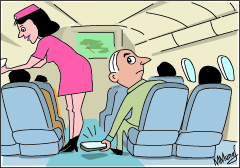 Apparently this man who was managing a team to a neighbouring country took the opportunity to snap up the legs of a pretty air hostess. Other crew members had noted this and they had walked up to the man and had snatched the mobile phone off his hands and had destroyed the photos. How come such a man had been appointed to oversee the activities of a bunch of kids sporting?
The broken bottle
The kids who went on a sporting trip to the neighbouring country had been forced to carry liquor bottles. On home ground one of the kids was shocked to see that one of these bottles had broken and the stuff had leaked out! It so happened that this kid was the son of a well known cricketer. When this cricketer had met the man who had accompanied the team on this overseas tour, he had threatened to smash his face. Don't you think that this guy should be clobbered?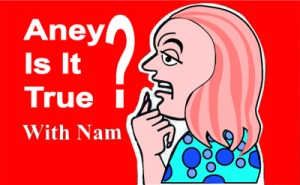 Keeping quiet
Now comes the tale of the head of a popular sports body had given instructions to officers who run the leagues of this sport not to give information to the media and not to talk to them about their activities. These outstation officers are wondering whether such an order has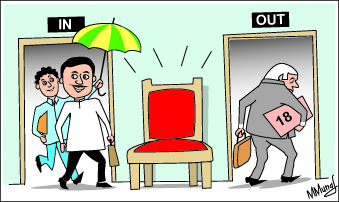 been made to keep mum about the sport's activities or to shut the mouths of these outstation officers so that they will not divulge the true happenings of the sports body concerned.
Currying favours
The AGM of a leading sports body which takes place once in four years is around the corner. The incumbent president who has been in the chair for 18 years is to step down and another official is now gearing himself to occupy this chair. The notice of the AGM has gone out to various associations even though the press has been kept in the dark about it. Already supporters of the present chairman are now holding candles to the would-be-boss in order to curry favours.
comments powered by

Disqus