Hockey!!! Gone with the wind
Interviews by Naushad Amit and David Stephens and pix by Amila Gamage, and Nilan Maligaspe
Sri Lankan hockey could boast of a celebrated and successful past. It was rife with popular players and large crowds. But the recent past has seen the sport regress at large, with notable international triumphs completely unheard of. This week the Sunday Times questioned officials connected to the sport about hockey's present state and the moves that could be initiated to promote and accelerate its development.
View(s):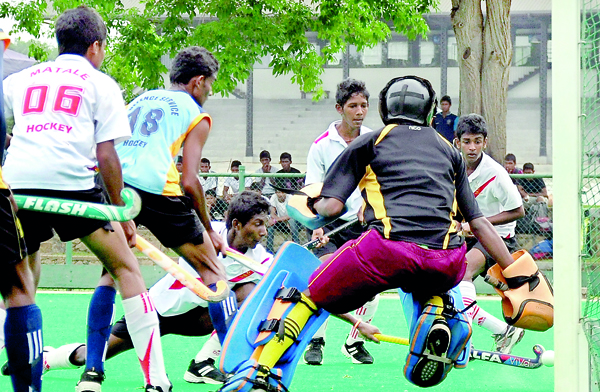 Muhalireen Jaldeen (Mercantile Hockey Association Vice President)
Internationally we are not doing well at all because we have had a lack of foreign competition. More foreign competition would definitely increase our standards. And this is not happening. With regards to mercantile hockey, a lot of firms don't play hockey anymore. A lot of them give the reason of cost cutting but hockey is a game which bears hardly any cost compared to cricket and rugger so I don't see the reason why big companies today say this. In mercantile hockey we are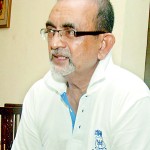 trying to bring in more and more teams because we want to keep the mercantile hockey flag flying high and because with more teams the game will improve. But there again to have more teams and more hockey, we need grounds and we are losing a lot of grounds. Right now we have lost the BRC and Colts because of the turf pitches. But then again the top officials say the turf pitches will get damaged. Hockey was a game that BRC was known for more than cricket and now there is no hockey at BRC.And it's the same with Colts. So the two grounds which were convenient for a lot of people are today not being used for hockey. That's what we need at the grassroots level because when we don't have grounds obviously people become disinterested in the game. That is where the federation should step in but they have unfortunately not been working towards promotion. They have a good President, who is also very dynamic, but he does not have a good team with him. The yearly Nationals are usually held by August or September but this year it has just been announced that they are having it in November, which is just one month's notice. If you want to prepare a team you need at least three, four months' notice. First of all we need to get grounds back into hockey. And I think we need another two astros (astro turf pitches). Popularity for the game is there at the school level. We need to increase the number of teams playing in the mercantile segment. This year we said we want to increase the league by at least three teams. What we have to do is get somebody interested within the firms. In Sri Lanka we have the talent. You can see it at the school level. It is just a matter of coaching them right. I think we have good coaches and if we really have to get a foreign coach, which I don't think we have to, but if we have the strength then I think it will help make us better. But definitely it (hockey) has gone down from where it was before. You can see it even in the Senior Nationals when they play. If we want to improve internationally we have to get more matches. We went for a Veterans tour in 2000 to Malaysia, we took an Over 35 team and we didn't last five minutes because in Malaysia they have an Over 35 and Over 45 tournament. That's why they do well because in places like Malaysia and India they have a structure in place. 
Ratnasiri Mahagalaella (Former President Mercantile Hockey Association)
Our national team is not up to proper standard. There is no long-term plan which targets planning and training. Compared with other countries our standard is very low. It's not only about the players, to develop hockey you must think about the coaches and umpires. Now here in Sri Lanka, we think about going out to get exposure but we should bring in teams from outside to Sri Lanka. For this we need to build facilities. We have only two astro turfs, that is not enough. We can get help from the FIH and the Asian Hockey Association, they are there to support hockey. The sport is much more popular than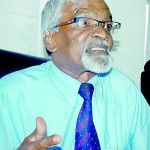 cricket, there are so many countries playing hockey. So we should start developing the sport from that point. But the controlling body is not interested and has practices just before a tournament. Like cricket there should be an 'A' team and a main team. When there are tours who pays for them? The players. The best players usually don't go because they can't afford it. At the school level a very good job is being done but after leaving school most players don't have many chances to continue. When they get a job they move out of hockey because there is no regular training or support. When I was involved with mercantile hockey we used to train the players and conduct tournaments. You need to have tournaments. But there are no tournaments being conducted. We have about 14 associations and none of them are regularly conducting tournaments.Another thing that is required is funds, You have to get together with the Sports Minister. The Sri Lanka Hockey Federation must also have a good rapport with the Asian Hockey Federation. Overall the popularity as well as the quality of the sport has gone down. Now they don't conduct the Junior Nationals, Women's Nationals and Senior Nationals. We still haven't conducted the Senior Nationals this year. They said that they were going to have it in October. Now they are saying in November. Those days the Senior Nationals were like the Kandy Perahera. And that was the time the selectors were there.Now they are just having it for the sake of it. Now of course I can't see any of the proper selectors. I don't know whether they come for any of the matches at all. This is the fault of the Sri Lanka Hockey Federation. To rectify this problem we need a good administrator and he must have a good committee which is not just interested in going on tours. If you see the list, you can see about 18 players and about 16 officials. We should also look to have astro turfs throughout the country in places like Badulla, Matale, Kandy and Galle, not just in Colombo. That will be expensive to do but every sport is expensive and we can get past this by getting help from the FIH and the Asian Hockey Association. The possibilities are there. In the '60s we were there beside countries like India and Pakistan. If you looked at the players from that era they were so technically perfect, I don't even know how to properly describe it. We played against India's Olympic champion side and I think we lost by something like 3-1. Now if we play them they will score about 17 goals. There is no proper training. The players have the potential but there is not any adequate support
Anuruddha Herath Bandara  (Sri Lanka Schools Hockey Association – Vice President)
Today hockey at junior level in Sri Lanka as at a considerably good level, compared to international standards. But when the youngsters reach the secondary stage, the issue deteriorates, mainly because of the factor that it does not provide financial support. And hockey is not a lucrative sport or a sport that will ensure youngsters a future. Some play hockey with different goals. They indulge in the sport to seek employment at armed forces and or in the private sector. In some parts of Sri Lanka many talented players have given up the game prematurely because they fully focus on their careers in order to support their families. In addition the latest technical aspects do not reach Sri Lanka promptly. These aspects have forced players to give up hockey, but they do not blame anyone for these setbacks.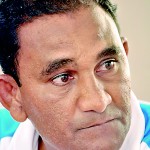 Earlier Sri Lanka played internationally at the Nehru Cup in India and at the Asian Games. Then Sri Lanka did not have much international exposure. But today we have so many international competitions at different age levels. To do this we need to maintain number of pools but we do not have a substantial financial backing. With the amount of wins recordedinternationally, it's comparatively pleasing, with the very little financial support that is received. 
In addition the synthetic courses available only in Colombo and Matale are available on fees for teams and players. This is another vital point for the lack of improvement of the game. Authorities must look at a way to give these facilities to players and teams at a reasonable fee or free of charge for a certain period of the day, so it will be helpful for them. 
Compared to cricket and rugby, hockey is Sri Lanka gets very little support when it comes to sponsorships. The Ministry of Sports has come forward to assist hockey at certain times, but in general the sport has failed to market the popularity. Today over 100 schools play hockey. It's a popular game but is stagnated due to lack of momentum.
We need to breathe hockey the European way, the exact way India and Pakistan looked at hockey. Sri Lankan hockey players have the spirit and mental toughness but authorities have failed to identify that potential. Higher authorities such as the Sri Lanka Hockey Federation and the Ministry of Sports do support the sport but I think it's not sufficient.
The Asian Hockey Federation supports Sri Lanka in a big way. Today Sri Lanka competes internationally at many events but at the same time the lack of foreign competitions in Sri Lanka is another major setback. If that could materialize youngsters will ge more experience by watching foreigners play.
From schools Sri Lanka has talented and gifted boys and girls. At the same time there are coaches but not with international material. The local coaches need to be educated with the modern methods. We also need foreigners to come down here and hold training sessions for players and coaches. Sri Lanka should host foreign teams, especially from the Asian region and play friendly games. That's one way where we could improve.
In addition there is a need of another synthetic course or two in Colombo, likewise in Kandy and other major cities. This will help national level players to practice and play trial games among themselves. And many will be able to spend more time on the sport, after working hours or after academic commitments.
At the same time, organizations such as the Mercantile Hockey Association, which is a major component in the local hockey scene, and clubs, need to be revived. Lack of proper club tournaments has hampered the progress of hockey players to the national stream. We must rectify that.
The Hockey Association of Sri Lanka should make use of the former players and coaches. There are many who contribute but most of them have opted to stay out due to various reasons. It's important that everyone work together, leaving aside factions to improve the standard of the game.
In addition the schools, clubs, district and main association, the players, parents and coaches should work together in unison. It's also important to get the media exposure into hockey. The media is not used properly to generate more interest and enthusiasm on the game and the players, especially the youngsters. The exposure has reached other sports at school and junior level but in comparison hockey is hardly exposed.
G.H. Rupasinghe (Chairman of Coaches Committee SLHA)
In comparison to yesteryears, there is a huge development in hockey. The facilities are better than what there was then. I'm talking about the era when players were fully committed, be it at any level. But today we don't see that commitment from the players. Today they are more focused on higher education or employment. As a result players do not take interest to continue hockey and the talented ones just fade away.
When compared to other sports in Sri Lanka, the facilities and the infrastructure are at a mediocre level. Authorities and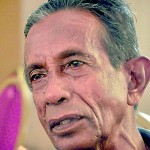 former players have attempted to revive hockey at different eras, but have failed. Organising a competition is not an easy task as in the past. Today the money factor plays a major role.
We don't see any positive development in any area. Authorities talk about development but practically they are inactive. Higher authorities have promised many things for hockey but nothing seems to have come our way. Matale was the cradle that pumped talent to the national stream. But today the glory is not there anymore. Tough competitions are limited to school matches. Clubs have died in Colombo, Matale and Kandy. Lack of competitiveness after school level is a major drawback in hockey.
There are synthetic courses in Colombo and Matale. But they are insufficient as far as I'm concerned. More such courses should be built in areas like Galle, Kandy, Anuradhapura and Badulla. If facilities have reached these areas, hockey would have been at a far better level by today. But with the present surroundings, it's a hard task to please and attract players.
The Mercantile Hockey Association was a major force at one stage. But today it's not as active as those days. We need to revive hockey at these associations. Earlier hockey was strong at clubs such as Bloomfield, Tamil Union, NCC, SSC, Saracens, Moors and Havelocks. But today only CH&FC, BRC, Colts and a handful of Old Boys' clubs continue to play hockey. Clubs were the main providers of players to the national level. In addition after cricket turned into professionalism, clubs focused seriously on cricket, and as a result hockey died.
Matale had the most talented players those days. But those players are not directly involved in hockey at present due to various reasons. Even the Hockey Federation of Sri Lanka has attempted to get their expertise but have failed. And I don't think it will be a viable decision to get past players and coaches to help hockey in Sri Lanka mainly because the playing conditions are not the same as those days.
Today conditions, styles and methods are totally different: they have improved. The best teams internationally then were India and Pakistan. During the 1966 we even beat Korea by 3-0 at the Asian Games. But today Korea will thrash us by 30-0. The Korean government focused long term on hockey and transformed them into a major force in the international stage.
This shows that Sri Lanka must adopt foreign strategies and expertise. Today India is no more the powerful force in international hockey. Malaysia has become a stronghold in Asian hockey because its government's direct support. If we focus seriously, with a comprehensive, long-term plan, by maintaining a squad for at least couple of years, we are not far from beating India or Pakistan.
But so far Sri Lanka has not adopted the international developments. This has kept our hockey at bay. Other countries from Asia have managed to surpass us and our immediate neighbours, by adopting the new technology. If Sri Lanka is to reach that level we should immediately discuss with the authorities at club, district and top level and should try to negotiate with the clubs who played hockey at higher level and get things back on track.
The inability to attract sponsors has forced many players and club authorities to give up interest on hockey. These aspects have directly or indirectly affected the development of hockey. When players don't see a positive future it's natural to see them leave it.
The governing body of hockey in Sri Lanka started to hit the deck during the 1980s as a result of mismanagement and other unavoidable reasons. The present management seems of trying their best to revive this downfall but it's not easy get things straight overnight. Authorities should look into all aspects, mainly focusing on the players and their well-being, if they are to develop hockey, for good.
Readers are welcome to air their views on the above
subject on www.sundaytimes.lk
comments powered by

Disqus