Educational Partners ANC Education and University of West London strengthen ties with the launch of MSc. in Psychology Next intake Commences in October 2013
Pix by Anusha de Silva
View(s):
ANC Education has successfully established themselves as a top choice for tertiary education amongst the students of SriLanka. ANC education, with the philosophy of providing transnational education opportunities to Sri Lankans, offers a variety of educational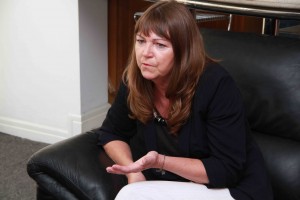 options, with transfer programmes to USA, Australia, UK, Canada, and Malaysia as well as the choice of completing a degree here in Sri-Lanka. Keeping up with the changing study options ANC has added yet another partner University to its portfolio. The University of West London (UWL), which has been ranked as the "Best Modern University in London" (Guardian University 2012 and 2013 million+ university category) with several No 1 rankings in its name including No 1 Modern University for Psychology (Guardian 2013) as well as No 1 for Graduate Employment Rate (Times Higher Education Guide), successfullylaunched a series of Postgraduate Programmes with the ANC School of Postgraduate Education in 2012.And now the partnership has grown in strength to expand its portfolio and introduce a Master's degree in Psychology.
Here in Sri Lanka to mark the launch of the event were Dr.Julia M. Townshend – Interim Head of School of Psychology, Social Work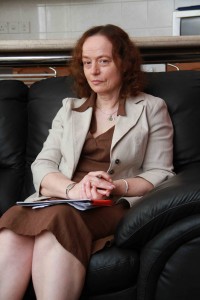 and Human Sciences, Field Leader in Psychology and Human Sciences and Principal Lecturer in Psychology along with Pauline Fox – Principal Lecturer – School of psychology, Social Work and Human Sciences. Dr.Townshend said "UWL Psychology department is home to about600 students. We have a very successful Bachelor's programme in psychology, as well as, pathway programs focussing on specific areas such as criminology and counselling psychology, all of which are accredited by the British Psychological Society. The University of West London comprises of eight schools located on two campuses in West London in the area of Ealing". Speaking further on the nature of the Psychology Master's degree launched in Sri Lanka Dr.Townshend said "The Master's we are launching with ANC is based on our highly successful Health Psychology Master's degree offered in London and we have included additional modules of Counselling as well as Developmental Psychology to suite the need of the Sri Lankan students looking for higher education in Psychology".
How will students be assessed during the course of study? "We will conduct the evaluations. The degree consists of a mixture of evaluations. The course consists of 180 credits, that is six modules each consisting of 20 credits plus a dissertation that runs throughout the year of study. Our students are not assessed merely through examinations, but through presentations, assignments and research. Thus our students leave the MSc with strong skills in research methodology, which is very important when it comes to studying for a PhD degree. This MSc ensures students are knowledgeable on the theories and the practical aspects of the different topic areas" said Dr. Townshend.
Speaking on the quality of the lecturers, Pauline Foxstated "Our lecturers are very research oriented and are dedicated towards their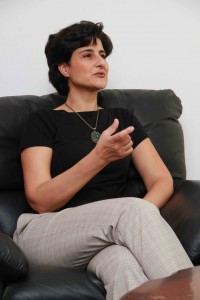 career. All Faculty have had a vast experience in the field of teaching and are very actively involved in research, so students are learning from some of the best in the field of Psychology. Our lecturers will visit Sri Lanka frequently and will go over the framework of the modules as well as the delivery of the modules. At the same time we will deliver some lectures here, as we would do in the United Kingdom. All assessments go through us so we will definitely work very closely with the staff in Sri Lanka".
Dr.Mojgan Shadbash, Academic Programme Head of Psychology at ANC said "Psychology has been a very popular course of study for students in Sri Lanka in the recent past. There is a huge demand for psychologists in Sri Lanka, especially as a country recovering after natural and man-made disasters. Now, with increased study options, the vacuum is being minimised but more professionals in psychology are essential especially those who possess a post-graduate qualification along with international learning experience. We have a very strong quality assurance programme at ANC so the programme will be delivered with the highest quality and dedication, thereby maintaining the high standards on par with UWL".
The MSc in psychology from the University of West London will commence at ANC this September 2013 (More information on Oct 2013 intake can be obtained from 0777 44 99 66). Students will have the option of following classes on weekdays or weekends, thus enabling those who are in employment to also gain access to this prestigious qualification. In addition, the degree will be offered at a fraction of a cost as that in the United Kingdom, thus students will gain a truly international qualification at a fair cost.
Furthermore, ANC students will also have access to Blackboard Portal the virtual learning platform of the University of West London, and will also gain access to the facilities available through the ANC campus. ANC and the University of West London are a natural fit, in terms of partnership, they share the same philosophy. The post-graduate degrees offered by the University of West London focus on employer engagement, and this gives students a high return of investment in their education.
UWL Psychology department is home to about600 students. We have a very successful Bachelor's programme in psychology, as well as, pathway programmes focussing on specific areas such as criminology andcounselling psychology, all of which are accredited by the British Psychological Society
comments powered by

Disqus