ANC partners with University of Albany – The State University of New York (SUNY), USA
University of Albany – The State University of New York (SUNY) ranks as one of the USA's top colleges in excellence and affordability - Kiplinger's Personal Finance magazine
View(s):
Mr John D. Pomeroy, the Chief International Admissions Officer & Senior Assistant Director of Undergraduate Admissions at the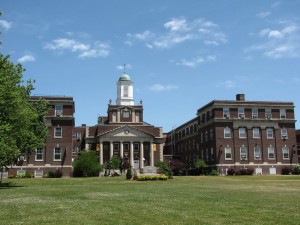 University of Albany – SUNY, USA, will be at ANC Education on October 25th and 26thto conduct admissions meetings and spot admissions for University of Albany.
Students hoping to continue their education in USA will find this meeting useful in gaining admissions for the Spring and Fall 2014 batches at the State University of New York of Albany.New York is a popular destination among Sri Lankan students.
University of Albany – State University of New York, more commonly known as UAlbany is one of the universities students can transfer to in New York. According to Kiplinger's Personal Finance magazine, UAlbany is one of the nation's top colleges in excellence and affordability.
U Albany was founded in 1844, and is the first public institution in New York State.All of UAlbany's business programs are accredited by the Association to Advance Collegiate Schools of Business International (AACSB). UAlbany is also home to Pulitzer Prize, Nobel Prize, and National Book Award winners at the world-renowned Writers Institute at the university.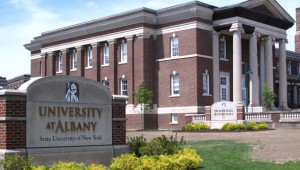 Academic programmes at UAlbany
UAlbany students can choose from 118 undergraduate majors and minors and 138 graduate programmes. Many of these programmes are nationally ranked, among them criminal justice, information science, public administration, social welfare and sociology. UAlbany›s College of Nanoscale Science and Engineering ranks number one in the world.
Nearly three-quarters of UAlbany students receive financial aid.
Extracurricular activities at UAlbany
In 2006, UAlbany's men's basketball team became the first public institution in New York to participate in the NCAA Division I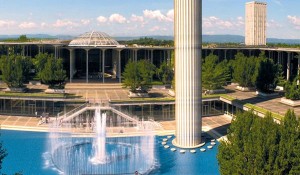 Tournament. There will be an organization or society for all students who have a variety of interests, as UAlbany boasts more than 200 student and volunteer organizations. Anyone interested in athletics will be pleased to note that UAlbany is host to 18 sports clubs and recreational programmes which offer athletic opportunities to all students. Recreational facilities include gyms, racquetball/handball courts, squash courts, a swimming pool, fitness and weight training centers, and a dance studio.
So, don't miss out on the opportunity to meet with Mr John D. Pomeroy on October 25th and 26th.
Please call Jani on 077 3063066 for information on required interview document for spot admissions and to reserve your seat.Limited Seating available.
comments powered by

Disqus