Corpses lie on the cold slab at the run down mortuary in the Chilaw Hospital complex as the freezers are full, some corpses lying since 2010. When the hospital was taken over by the central government 10 months ago there were expectations that new facilities would be added.
But the reverse has happened. The worst affected is the hospital's morgue which has turned into a stinking hell-hole with recently brought corpses placed on the floor and on marble slabs since the freezers are full, said officials who did not want to be identified.
Workers at the morgue say their lives have become a living nightmare, having to work among decomposing bodies until arrangements are made to transfer corpses to other hospitals in Kurunegala, and Kuliapitiya.
Even a simple task like conducting a post mortem has become problematic said JMO Chilaw Base Hospital, Dr. D.K. Wijeywardene . "What we need is a more spacious morgue freezer with at least 25 drawers because we find it hard to store bodies that are being brought," he said.
The freezer has only 12 drawers of which 11 are filled with unclaimed bodies and the other is filled with decaying body parts. Due to this lack of space corpses have to be transferred to mortuaries in Kurunegala and Kuliyapitya.
This leads to heaping more hardship on the poor who have to pay higher costs to funeral parlours due to higher transport costs Dr. Wijeywardene said. In addition unclaimed bodies cannot be removed and buried without a court order, since this is the standard procedure, Dr. Wijewardene added.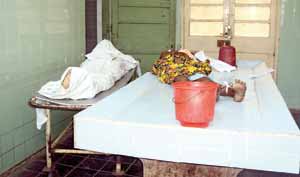 Corpses lie uncared for and unattended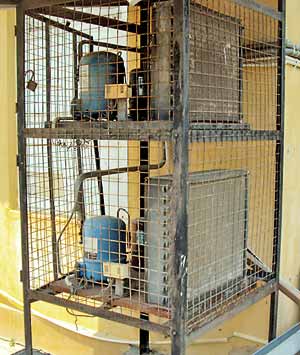 Old dilapidated cooling system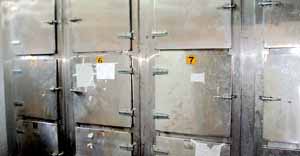 The freezers are full with some corpses lying since 2010.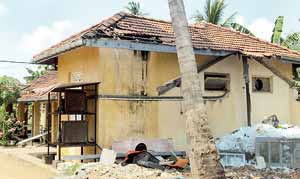 The dilapidated building housing the morgue