Feb 3 (Reuters) - Guyana has been replaced by Dominica as the host venue for the third and final test between West Indies and Australia in April, the West Indies Cricket Board (WICB) announced on Friday.
The WICB said it had moved the April 23-27 test from the National Stadium in Guyana to Dominica's Windsor Park because of a dispute between the Guyana Cricket Board (GCB) and the Guyana government.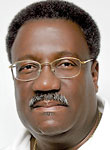 ICC refuses to recognize Interim Committee headed former West Indian skipper Clive Lloyd
"The change in venue is as a result of the situation in Guyana owing to the Government of Guyana's push to take over the management and governance of cricket in the country," the WICB said in a statement.
"The Guyana Cricket Board which is the agent of the WICB and the legitimate cricketing authority has been prevented from undertaking the necessary tasks needed to ensure the successful hosting of the match."
The decision to move the test came just days after the International Cricket Council (ICC) issued a statement expressing its concern that the Guyana government had dissolved the GCB and replaced it with an interim management committee.
"In condemning this government intervention in the strongest possible terms, the ICC Board reaffirmed the principle of non-interference and that the only legitimate cricketing authority is that recognized by the West Indies Cricket Board," the ICC said.
Earlier this month, the Guyana government dissolved the GCB and appointed its own administrators, headed by former West Indies captain Clive Lloyd.
The WICB refused to recognise the interim committee and held an executive board meeting last week, where they voted to move Guyana's home matches to Dominica and discuss the possibility of also moving the test.The Australians are due to arrive in the Caribbean in March for a two-month visit featuring three tests, five one-day internationals and two twenty20 matches.