Long-standing Sri Lankan toothpaste brand Signal, a property of international Fast Moving Consumer Goods giant Unilever, has dished out Rs. 11.3 million in sponsorships to support the country's hosting of the 32nd Asian Pacific Dental Congress, a five-day conference scheduled to kick-off at the end of next week in Colombo. This is on the heels of Rs. 60 million already invested by Unilever over the last five years in local efforts aimed at oral hygiene awareness.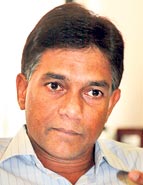 Amal Cabraal
Featuring the attendance of 750 local and 400 international dentists from some 27-member countries as well as 100 research papers presented, the event will also encompass an exhibition showcasing 100 dental manufacturers and dealers from across the world While Signal's investments in local oral hygiene awareness were not solely altruistic gestures, according to Unilever Sri Lanka Chairman, Amal Cabraal, he did note that these investments ultimately proved to be win-win scenarios for both Sri Lankan consumers and Signal.
This was because more earnings as a result of increasing sales means more money which can be ploughed back to benefit the brand's social mission.
Mr. Cabraal also remarked that 2009 for Unilever Sri Lanka was "probably one of our best years" since the company witnessed growth across the board; in top line revenues, profitability and market share. Importantly for the company, this was a departure from growth in a leaner 2008 which resulted from price increases, because of rising costs of raw materials, compared to 2009's more sustainable and competitive volume-based growth.