Over the last two weeks we spoke about the directions in Feng Shui that bring ill luck in the North East and South West, while the North, West, North West and East bring about good luck. This week we wish to talk about the South and South East directions and the types of luck they will bring about in 2010. The South is supposed to be an extremely active direction this year and some Feng Shui practitioners say that it denotes bad luck because those influenced by this direction will be quick to anger.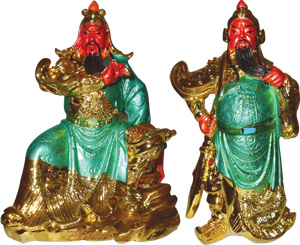 It is believed that if you are sleeping in a room that faces the South you might be pushed to arguments and anger faster. If you are having disputes in your marital life already in your household, sleeping in a room in the South might increase the tendency and it is better if you do not sleep there. Yet if your marital relations are good you can counter the ill effects of the South by using Feng Shui symbols. A main door situated in the southern direction would increase the tendency for disputes in the entire household.
Master Practitioner of Feng Shui, Asiri Wanigaratne said however that the South can be seen in a good light this year as well. "Because it is an active direction the South can be utilised to work harder, working close to 16 hours a day sometimes, and grow in your career and businesses," he explained. However he stressed that anger has to be controlled as business affairs and relations with subordinates can result in bad luck despite efforts.
"Sleeping in a room in the South or using a main door in that direction can influence conceiving a child. Those wanting to get to the forefront in sports can do so using a room or a door of their house in this direction. In general if you wish to get a good push start in life, the South is the ideal in 2010," he said adding however if one is having legal trouble it is better to keep away from the rooms or door in this direction as it could get worse.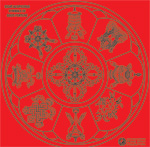 You can use Feng Shui symbols to counter the ill effects of the South as well. The Tao Amulet to prevent legal problems can offset any legal issues that you may be having. Keeping a Laughing God facing the main door in the South could counteract the argumentative issue. A husband and wife sleeping in a southern bedroom can put up a Mystic Knot or Double Happiness symbol to increase marital togetherness. The most powerful symbol of this kind is the Mandarin Ducks which can also be placed in the room.
"Keeping a Red bulb or a lamp alight in the southern room can decrease the effects of anger. Having water in the room, like fish tanks or a pond might increase legal or marital problems," said Mr. Wanigaratne adding that hanging the Eight Auspicious Symbols on the wall in the room can increase good luck.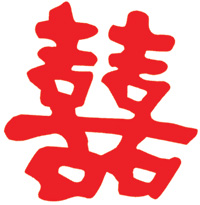 The South East on the other hand can again bring about both good and bad luck in 2010.
The bad luck would be that your house could be disturbed by thieves, quickness to anger, mental pressures and legal trouble. The good luck would include making of new friends and relationships as well as meeting people who will be useful to you. This could mean good influences in work and personal life. There could be little influence on love luck as well.
If your main door is situated in the South East it is better not to leave your house unoccupied especially at nights, because there could be a big chance of thieves breaking in. In your place of business if the main door is in the South East it is favourable to change your locks and get an insurance policy. "Putting up a Feng Shui Tao Sticker to prevent thieves as well as placing a Kwang Kung statue facing the entrance of your doorway in the South East could reduce the effect of thieves," Mr Wanigaratne said.
If you sleep in the South East you could be prone to losing money, your wallet. Being careful on how you spend your money may be advisable and try not to keep too much money in the room.
In April 2010 the South East will bring about strong Marital luck as well as relationships. In May the influence of thieves can heighten and in November there can be an increase in luck in business and careers.
You can visit the following Asiri Wanigaratne Feng Shui outlets:
Feng shui Collection, No: 29A, S. D S. Jayasinghe Mawatha, Kalubowila, Dehiwela
011- 5721733
Kandy: Feng shui Collection, No: 903, Peradeniya Road, Kandy 081-5687210
Kurunegala: Feng shui Collection, No: 19, 1st Floor, Bus Stand Shopping Complex, Maliyadeva Road, Kurunegala. 037-4982503
Galle: Feng shui Collection, No: 201B, Wakwella Road, Galle. 091-2900699
Log on to our new website...
If you are interested in our latest Feng Shui products or experiencing new dimensions through Feng Shui, visit our new website - www.fengshuilanka.com, to find out so much more about our Feng Shui world.