Partial qualification? Low pay? Stuck with no future? Does this sound like you?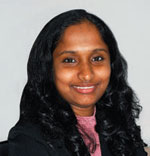 Ms.Jani Jayasinghe Admissions Manager ANC Executive Education
If this is you, ANC Executive Education can help you "unstick" your future and move ahead. ANC Executive Education helps you get the qualification you need to get that job promotion, change careers, work abroad, or enter a top level MBA.
NORTHWOOD UNIVERSITY
The ANC Executive Education partner for business is Northwood University, a highly respected and fully accredited American specialized business university. Northwood offers both Bachelor and MBA programs in a wide range of career fields, including an industry-based Global MBA program with one of America's top Fortune 500 companies.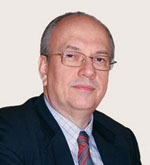 Mr. Daniel Kelch Programs Director Northwood University IPC
The Northwood experience is more than just textbooks and exams. Students learn through presentation, assignments, discussions, case study analysis, and a host of other innovative teaching techniques. Students have access to Northwood's Online Library which would assist them with their assignments, presentations etc.
UNIQUE ADVANTAGES OF ANC EXECUTIVE EDUCATION
Part qualified entry
The ANC Executive Education program with Northwood University allows partly-qualified students with varying qualifications to consolidate their past education and receive credit for relevant studies completed. Most commonly this includes students from CIMA, ABE, CIM, ACCA, IBSL, HND as well as various university and college programs. Students who have not actually finished their Diploma, or Degree program can now gain recognized university credit for part-qualifications. Students with more than one qualification can combine multiple qualifications.
ANC Executive Education is an innovative business education program for working executives. It is ideally suited to those with a minimum of 2 to 3 years work experience and partial qualifications in CIMA, CIM, ABE, ACCA, IBSL, HND as well as university level Diploma and Degree programs. With ANC Executive Education such students can earn a quality American BBA in as little as one year. Weekend classes ensure a program that is worker-friendly as well as family-friendly, allowing today's upcoming executives to balance busy lives that include work, family, and study. Career fields covered have been identified as those which hold the greatest potential for local, regional, and international employment - Banking & Finance, Marketing, International Business, and Management.
Work/Life Learning (WLL)
Experienced executives and other professionals can receive recognized university credit for work experience, in addition to academic credit they may have. This concept is referred to as Work/Life Learning and is commonly accepted by such programs in accredited institutions provided strict criteria are adhered to. ANC Executive Education students are personally guided in the preparation of a comprehensive professional presentation of their experience and learning. Following a preliminary review of this portfolio at Northwood University in Sri Lanka, a final evaluation is undertaken by a Senior Evaluator in the US and credit is then awarded. Only ANC Executive Education gives you the opportunity to convert ALL your relevant learning to recognized university credit.
Class flexibility
The ANC Executive Education program is both work-friendly and family-friendly. Classes are only 6 hours a week and held on weekends and weekday evenings. This allows students to maintain full-time work commitments and balance family activities without undue stress.
Faculty and facilities
The ANC Executive Education program is offered at the ANC City Campus, conveniently located in the heart of Colombo. Modern facilities and a dedicated team of experienced education professionals with industry experience ensure students the best in business education. These professionals talk your language and bring the real world of business right into the classroom.
Cost
At just $ 300 per course, ANC Executive Education Program represents incredible value, especially when you consider the return on investment when it comes to higher salaries and job opportunities in Sri Lanka. Most executives can earn up to starting salaries of Rs.50,000/- a month after completion of the one year BBA program.
Education loans
Many banks and financial institutes have tied up with ANC's Financial Aid Office to assist students with personalized loans. Special Loan programs are available from Nations Trust Bank, National Development Bank, Commercial Bank, HSBC, Sanasa Development Bank, Bank of Ceylon, Sampath Bank, Seylan Bank and The Finance Company through ANC's Financial Aid Office. The ANC Executive Education program with Northwood University is a dynamic, comprehensive education process focused on educationally sound, career-oriented learning assessed through a range of different methods. With ANC Executive Education, students are evaluated on what they know, everything they have done, and what they can accomplish, not just a 3-hour exam.