Students and teachers take up bicycles
View(s):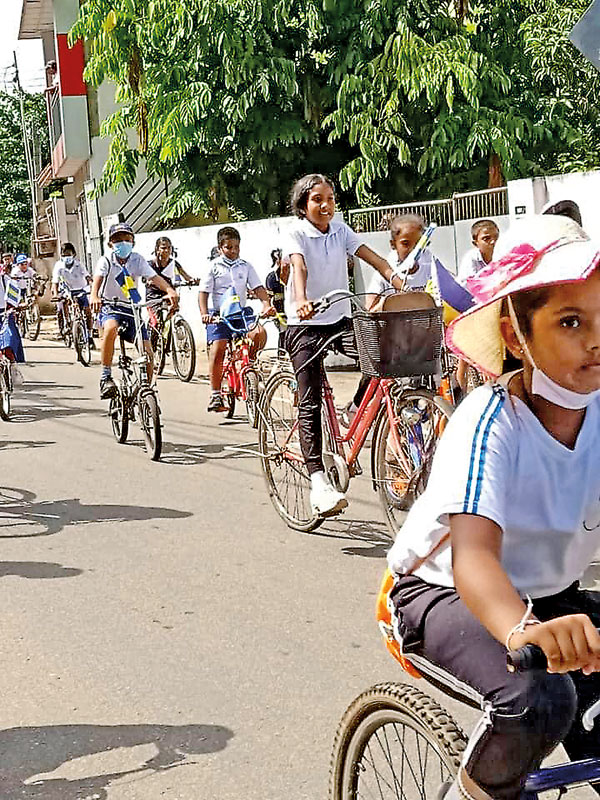 In view of the fuel crisis and in order to promote cycling, teachers and students of Labuduwa Siridhamma Vidyalaya, used bicycles to travel to school this week. Pic by Siriangika Lokukarawita
HitAd.lk is the best and biggest mobile phone market in Sri Lanka, and we guarantee you will find what you need here from our extensive listing of mobile phones for sale in Sri Lanka. Whether it's a budget-priced smartphone for communication, or higher end features with advanced connectivity, there are many different options from which to choose from on our site!