A 'first' at Kurunegala Hospital gives hope for those with bad abdominal cancers
By Kumudini Hettiarachchi
Dr. Jayamal Ariyaratne and Dr. Niroshan Atulugama perform complex procedures and use 'heated chemo' to save lives of patients with no other option
View(s):
Wide smiles on their faces, all of them are eager to tell us their stories – they are survivors of not just cancer, but a very bad form of it.
All of them had been referred to the Oncology Unit of the Kurunegala Teaching Hospital as a last resort, with hope hitting rock bottom……..but here they underwent a procedure not found anywhere else in the country. It was a 'first' for Sri Lanka that has helped them beat their cancers.
Meeting these patients face-to-face, Consultant Surgical Oncologist Dr. Jayamal Ariyaratne remembered what he had seen during his foreign training at the Christie Cancer Centre in Manchester, England. He vowed to help them, along with his colleague Dr. Niroshan Atulugama.
To deal with such advanced cancer, there was an urgent need – the Hyperthermic Intraperitoneal Chemotherapy (HIPEC) machine. No such machine was available in Sri Lanka and it had to be imported from France. It would cost a little more than Rs. 10 million and the two Surgical Oncologists turned for help to the Wayamba Cancer Society.
Always ready and willing to step in, the society negotiated with the agents, got a small reduction on the price and by end March last year it was at the Kurunegala Oncology Unit.
It is a chemotherapy bath and Dr. Ariyaratne and Dr. Atulugama set to work, providing 'landmark' treatment (see box), which has given a fresh lease of life to these patients, pulling them back from the very jaws of death.
Seated before us are 71-year-old Annette Fernando from Kurunegala; 47-year-old Disna Ranjani from Thimbirigasyaya; 39-year-old T.K. Indika from Matara; and 52-year-old K.B. Jayanthi from Galenbindunuwewa from among six patients who have undergone this procedure……..and Annette is the flag-bearer with her procedure being on March 27, 2018 starting at 8 a.m. and lasting till 7.30 p.m. in Operating Theatre A of the Kurunegala Hospital.
Not many symptoms there were, except the common one of being unable to pass a motion (constipation).
For seven days, Annette was not able to pass a motion. There were no other symptoms, says this retired Nursing Officer who had served as the in-charge at the School of Nursing, Kurunegala, for long years. "My bowels seemed completely blocked," says Annette. The cancer had started in her ovary and there were malignant deposits in her peritoneum.
Disna, a mother of two, on the other hand knew that her body was waging a battle against cancer. In 2010, she had undergone surgery for breast removal at the Maharagama Cancer Hospital, after which an ovarian cyst was diagnosed and her abdomen was distended and swelled up. Bada godak ava, she says reliving the trauma. Another operation followed but she was still not well. Disna could not eat, her nails had turned black and she was "merila wage" (as if she was dead).
A father of a two-year-old, Indika, meanwhile, was working in Korea when in 2016 he got a massive pain in his stomach. "Everything happened in two days," he says, recalling how he could not eat, his abdomen was idimila (swelled) and his stools were watery. A CT scan and an operation followed in Korea and he was sent back to Sri Lanka, where he began regular clinic visits at the Karapitiya Teaching Hospital.
He was alright for about one and a half years, but in March last year, a dreaded abdominal pain hit him once again. A scan revealed a growth in his abdomen and he went to Maharagama for treatment but the pain was a constant in his life and he was unable to eat. It was then that he was told to go to Kurunegala.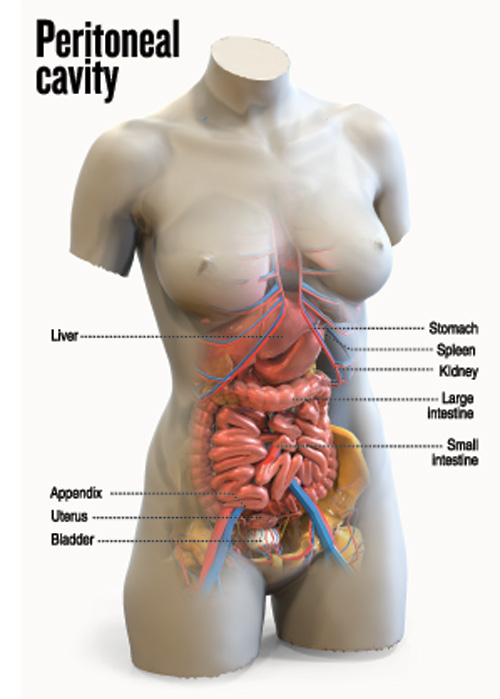 Beaming are both Jayanthi and her husband. Toiling to farm the land with a family of three children to bring up, the first signs of trouble started three years ago with a thalmak (bruise) and Jayanthi undergoing surgery at the Anuradhapura Teaching Hospital.
Back to her routine she went and took notice only when she felt a puwak gediyak wage getayak (a growth the size of a puwak) in her yati bada (underbelly). After some time, pain gripped her and the abdomen got bigger and bigger, keeping her in hospital for a month after which she was sent to the Maharagama Cancer Hospital, where this humble family heard the dreaded word of "pilikawak".
Her husband, Wimaladasa, says with emotion how they went all over, clinging to waning hope – Anuradhapura to Kandy to Maharagama and then stared lost hope squarely in the face.
In one voice, they talk of the "loku jayagrahanayak" (huge victory) that the Kurunegala Surgical Oncologists have achieved.
Annette says she was not fearful when told that she would be the first to undergo this brand new procedure. Merenawane kohomath api, was the thinking with which she faced the surgery.
Next it was Disna, then Indika and Jayanthi.
"Den hondatama, hondai," say one and all, showering praise, blessings and thanksgiving on the doctors and the other staff.
"Harima guna-yahapath. Divya loken, me loketa apu dosthara kenek," murmurs Disna, as the others nod vigorously in agreement that Dr. Ariyaratne seems like a person who has come down to earth from the heavens.
(Please see PLUS cover for the Wayamba Cancer Society)
Explaining the procedure

Picking up the tale from where the patients left off, Dr. Jayamal Ariyaratne and Dr. Niroshan Atulugama go into the specifics.

All the cases had a common factor – they all looked grim.

Then right before Dr. Ariyaratne's eyes flashed the number of lives that had been saved by using Hyperthermic Intraperitoneal Chemotherapy (HIPEC) in England.

Both Dr. Atulugama and he were overjoyed when they were able to secure the machine for the Kurunegala Oncology Unit.

Before delving into the details of the procedure, Dr. Ariyaratne points out the cancers for which the HIPEC machine is very useful. They are:

Ovarian cancer with peritoneal metastasis – in this condition, the cancer starts in the ovaries and spreads to other sites in the peritoneum.

The peritoneum is the serous membrane forming the lining of the abdominal cavity.

Pseudomyxoma Peritonei (PMP) which is caused by a mucous-producing tumour in the appendix.

Colorectal or appendiceal adenocarcinoma with peritoneal metastasis – cancer which starts in the colon or the appendix and spreads to the peritoneum.

Gastric cancer with peritoneal metastasis – cancer cells starting from the lining of the stomach and then spreading to the peritoneum.

Mesotheliomas — a cancer that forms in the peritoneum or the tissue lining the abdomen.

He reiterates that the cancer needs to be confined to the abdomen without metastasis of the lungs and liver.

Thereafter, point-by-point, both Dr. Ariyaratne and Dr. Atulugama explain "what we do", citing one of the very complex cases – that of Disna.

It involved an exploratory laparotomy, cyto-reductive surgery (CRS) and Hyperthermic Intraperitoneal Chemotherapy, the Sunday Times learns. In the exploratory laparotomy, the abdomen is opened up and the organs closely examined for the cancer, while under CRS, all the cancerous tumours were removed.

Opening up the abdominal cavity of the patient, by excising over the previous scar, the duo, Dr. Ariyaratne and Dr. Atulugama, looked at all the tissue planes, meticulously clearing up all those affected by cancer.

Dr. Ariyaratne explains that when affected by cancer, the tissue planes are covered with a jelly-like substance called mucin, while Dr. Atulugama adds that they also removed many tissue planes and also Disna's gallbladder by performing a cholecystectomy, a part of her colon through a right hemicolectomy, while stripping off the mucin deposits on the liver and the spleen.

Referring to peritoneal cancerous deposits, Dr. Atulugama says that they come in two forms – soft deposits which are easy to excise and remove and hard deposits which are more difficult. The patient benefits if you take out all such deposits and round it off with HIPEC which kills off any traces left.

"We need to clear up the abdomen so that the heated chemo can wash over it well, accessing all the nooks and crannies to get at even the last vestiges of the cancer," explains Dr. Ariyaratne.

These procedures take hours and hours, as they have to be thorough and not leave traces of the cancer behind, it is understood. It is complex and lengthy surgery. One had been from 8 a.m. to 11.30 p.m.

Thereafter, on the advice of Consultant Oncologist Dr. Muditha Perera, the right amount of chemotherapy needed by Disna was dissolved in saline and the abdominal cavity "washed" with this fluid sent from the HIPEC machine at a temperature of 42°C. This was followed by an ileo-colic anastomosis (joining together the end of the ileum or small intestine to the colon) using staples. Next they placed a drain and carried out a routine closure of the abdominal cavity.

The machine facilitates the wash with heated chemo. This is in contrast to what is usually done — chemo being administered intravenously.

"This procedure using the HIPEC machine considerably increases life expectancy and reduces the rate of cancer recurrence. It is appropriate for localized cancers," says Dr. Ariyaratne, adding that it has been found that when given hyperthermic (heated) chemo, there is an increase in its efficacy. This is while a higher dose can also be used as it is an external application and has fewer side-effects.

However, as it is complex and major surgery which requires long hours and several resections (surgical removal of an organ or structure) due to numerous peritoneal deposits, complications may occur, it is learnt. But, these patients have no other option – it is their last resort.

Dr. Ariyaratne and Dr. Atulugama laud the efforts of their dedicated team. The team comprises Consultant Oncologists Dr. Muditha Perera, Dr. Sajeevani Jayawardhane and Dr. Roshan Gunaratne; Consultant Anaesthetists Dr. Sriya Herath, Dr. Deepani Wijesinghe and Dr. Kapila Seneviratne; Senior Registrar in Surgical Oncology Dr. Ruwan Jayawardhane; Medical Officers in Surgical Oncology Dr. Anupiya Idirisinghe, Dr. Krishan Senarath, Dr. Niranjala Kumarihamy, Dr. Nilupa Karunaratne, Dr. Chaturangi Rupasinghe and Dr. Ayesha Dinaratne; and Senior Registrar in Anaesthesiology Dr. Dinesh Mannapperu as also the staff of Ward 50, Surgical Intensive Care Unit (ICU) and Theatres A and G.