King of the Mambo to rock Colombo
View(s):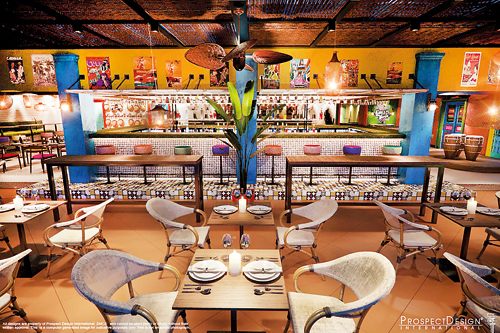 The sultry sounds of South America will come alive in Colombo with the opening of 'King of the Mambo' at the Galle Face Hotel next month.
Launched in partnership with Dubai-based management company Infini Concepts, the Latino lounge-restaurant concept will be styled in 50s décor and introduce classic cocktails, creative culinary specialities inviting guests to dress up, and dance the Mambo to the songs of legends such as Pérez Prado and Tito Puente.
"We see Colombo becoming one of Asia's hottest destinations over the next few years – in fact it already is," said  David Lescarret, Managing Director of Infini Concepts. "The Galle Face Hotel is at the centre of this development in the city – and what better way to appreciate this beautiful heritage property than with a nice mojito, maybe at sunset, with great company before an exquisite dinner and perhaps a night out? That's the space we see King of the Mambo becoming once it opens in October."
"The King of the Mambo is an entertainment concept inspired by a dance movement that originated from Cuba and one that was as relevant and vibrant then as it is today. We are delighted to bring this great music and dance tradition back to Colombo in partnership with Infini Concepts," said the Hotel's General Manager and Area Vice President, Robert Hauck.
Over the last decade Infini Concepts has launched and managed several successful venues and brands across the world such as Cavalli Club, Sumosan, Billionnaire Mansion and Miss Tess. The joint-venture between Infini Concepts and Galle Face Hotels has established Infini Restaurant Management (Pvt) Ltd, which will oversee the day to day operations of the venue.
The King of the Mambo will be open daily from 12 noon to midnight and will feature nightly entertainment.
For more details, see: www.kingofthemambo.com